Our little town had its Civil War Days event this weekend, and Chris and I got to go for a little bit today. I was a history major in college, and although I didn't have to declare a concentration, I did focus a lot of my energy on the Civil War. It was my favorite era to learn about, and I got really into the fervor that surrounds it, and so I started going to reenactments. This is only the third one I've been to, but it was a lot of fun! These pictures are sorta in random order, but I'm sure you'll get the point!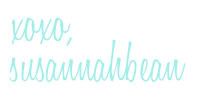 PS: I edited all these photos using Photoshop actions, just like
Leigh-Ann taught
me (lol, not really), and with the help of the lovely and talented
Elycia!