Hello little beauties! I made a new
Etsy
banner today, and I must say, I'm really proud of myself!
After
lamenting
about my lack of Photoshop know-how the other day I decided to try it out. It didn't even take me that long to come up with the idea! I think it suits my shop more than my last banner did. Next move- redesigning the packaging! The color scheme is the same still, but I'll have to do some figuring out about where to go next! Also- my biggest I WANT THAT thing of the moment? Real business cards! I've been printing mine at home, but I've seen some great ones that aren't too expensive!
Have you ordered business cards off the internet before?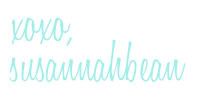 PS: I'm working on a few new fall/winter designs for my shop, I'll definitely be sharing them once I'm done! Almost finished with a prototype, so excited!!