This Thursday my sister, brother-in-law, Chris, and I will be seeing Jimmy Eat World play at The Riviera in Chicago, so I thought I'd dedicate this Music Monday to them. Jimmy Eat World has long been my favorite band. My sister Lauren and I share a love for them, and she's really the reason I've fallen so hard for them. I got their record Bleed American (later to become self titled) when I was a sophomore in high school, and I liked it then, but quickly moved on to something else. But when my sister moved back to Chicago when I graduated high school, we started spending a lot of time together and we really bonded over this band.
Jimmy Eat World is one of those bands for me that I can hear any song of theirs and feel this swelling in my chest, I don't know what it is but their music just hits me so hard. I really love the older stuff, my favorite songs are off Static Prevails, Clarity, and their split EP with Jebediah. I've had a harder time loving their new music, I thought their last studio album Futures was hit or miss, but the newest album they just released, Invented, is pretty damn good. I'm unbelievably excited to get to see them this week, I'm actually getting giddy writing this post and picking songs to share!
Because I'll be seeing them live in just a few days, I thought I'd share all live videos of some of my favorite songs. The quality might not be the best, but the thing to watch for is the crowd's excitement. I've been to lots of shows in my day, but I have never seen a crowd of people get so excited and sing along so loud as I have at the Jimmy Eat World shows I've seen.
"Sweetness"
"No Sensitivity"
(This is my [and my sister's] favorite song. Last time we saw them at the Metro, we were hoping they'd play this song, and as soon as it started Lauren and I grabbed each others hand and started jumping up and down and squealing like little girls!)
"Futures"
"Just Watch the Fireworks"
"For Me This is Heaven"
I really can't express how much this band and their music means to me. I love a lot of music, but nothing will ever compare to Jimmy Eat World in my eyes.
Oh, and the hair! How could you not love Jim's hair?!
Are you a fan of Jimmy Eat World? What are your favorite songs?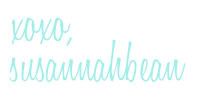 PS: Thank you for all the sweet comments on my blog design! The lovely and talented
Ashley
has helped me out even more by teaching me how to make my 'blogs I love' buttons line up all pretty like!! Thank you Ashley!! I can't believe how wonderful my internet friends are, the support and sweet comments and help from all of you is so, so awesome!
♥♥♥