If you don't follow me on Twitter, you won't know that I've been obsessing over Chris's birthday (today!!) for the last week or two (sorry for those of you who have seen this stuff already!).
About a month ago I decided that I wanted to do something big for Chris's birthday. He's had a really tough year so far, and I know he's struggling with getting older. I thought about what to get for him for a while before I finally chose an iPod touch. I got my iPhone at the beginning of September, and he'd play with it every second he could. On top of that he filled up his old iPod and had to start deleting stuff from it to fit all his new music. I picked the 64g iPod touch 4th generation, and I knew it'd be the best gift he's ever gotten!
I tried to keep it a secret, and I did pretty good, even though he said this morning that he had a feeling that I got him one. I even bought sorta crappy gifts to throw him off:
The original plan was to give him this stuff (a slinky, dino sponge capsules, his fave candy, and a razor) when we woke up and make him wait the rest of the day for the iPod. I'm so so so terrible at surprises though! There were a handful of times throughout the week that I *almost* gave it to him, so I figured if I could make it to his actual birthday I was golden. I gave him the silly gifts, and once they were all opened I told him I forgot to put on in the bag. I handed him the wrapped iPod and recorded his hilarious reaction with the intention of sharing it with you guys, but he won't let me because he was in his pajamas!! I'll just say there was lots of spazzing out!
We went to lunch at our favorite sushi place...
All in all he had a wonderful birthday. I know he wasn't expecting much, which made it so much more fun to do something big for him!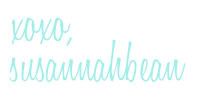 *Quick blog update* I've added a navigation bar at the top of my page with the help of a lovely girl, but I haven't gotten the pages filled in yet... But doesn't it look prettttty??