A few weeks ago, I saw that
Elycia
had started a super cute feature in celebration of her upcoming birthday. Every day, for the 28 days leading up to her birthday, she shares a little fact about herself. The things she's shared so far are just the cutest! I love getting little peeks into my favorite bloggers' personalities. You wouldn't know our little quirks unless we choose to tell you! So I asked her if I could do my own version of "
28 Things
", and here we are!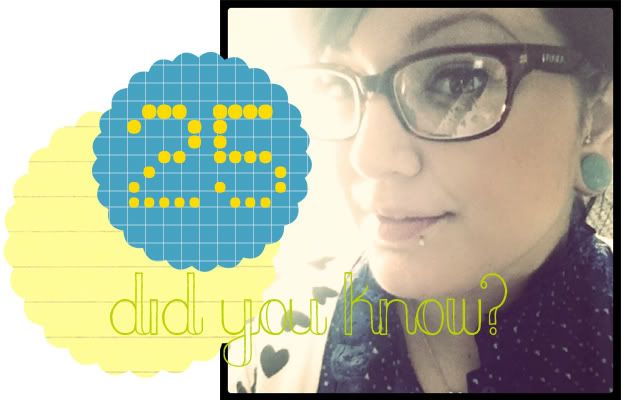 In the 25 days leading up to my 25th birthday (June 16th), I'll share a quirky little factoid about myself. These are the things that make me ME, but you guys don't know about them yet! Here's number one!!
I still sleep with a teddy bear. That's him, his name is Bear. So clever, right?? This is where my love for polar bears stems from (he was originally white, after 25 years... not so much!).