Kaelah and I thought it'd be fun to wear one of the many dresses we both own and see how each other styled it up! We picked this little H&M number, which reminds us both of sailboats, and this is how I wore it. This is the first time I've worn these aqua tights from We Love Colors, mostly because I've been a little timid about how bright they are, but I really loved them with this outfit!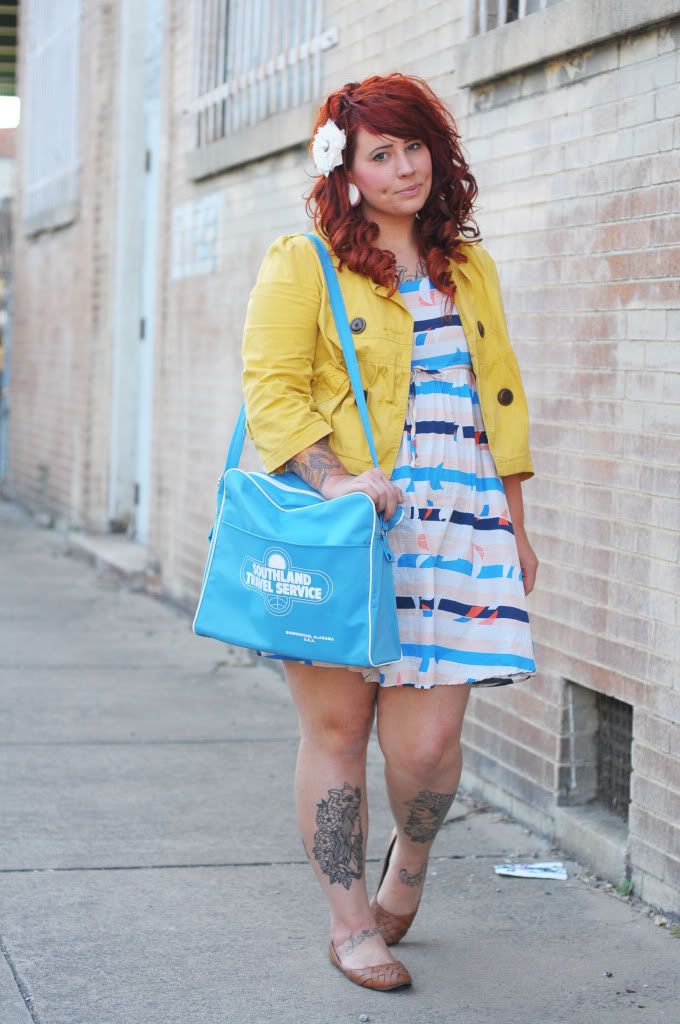 Kaelah and I had a similar color scheme in mind! She wore it with a mustard yellow jacket, a sky blue bag, and the same color shoes as I did! Great minds think a like, huh?? Pop on over to
her blog
to check out more pictures of how she wore this dress!
Chris and I have started watching Friday Night Lights on Netflix, and I am so so in love with it! I finished Felicity it record time, and needed a new show to get emotionally wrapped up in, and BONUS! Chris likes FNL too! I've been busily working on headbands, and I'm *thisclose* to getting my jewelry line up and running. Don't forget you can still get 15% off of everything in my Etsy shop, but hurry because the code expires tomorrow!