Chris and I are knee-deep in our move, so this is the absolute PERFECT time for me to introduce you to my lovely featured sponsor, Gracie B from Betwixxt! She's the talent behind those awesome Ron Swanson mugs you've probably seen around! Well here she is with an AWESOME summertime treat! I can't wait to try these, thanks Gracie!!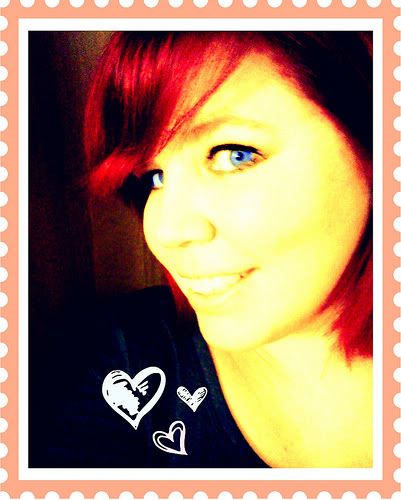 Hi! It's Gracie b here from betwixxt. I am so excited that Susannah let me take over her blog for a quick sec. Don't you just love her? Anywho, summer is coming super fast. You know what that means, sundresses, flip-flops, and backyard BBQs. These are a few of my favorite things! (Yes I did just sing that outloud as I typed it... And now you're singing it to. Haha.) I love throwing a good summer party. Family, friends, drinks and garden gnomes. Be it two or twenty, there is always a good time to be had. One of many ingredients in throwing an epic summer bash is ice cold cocktails. I recently rediscovered a love of Popsicles and have been slightly obessed with making new concoctions. Making cocktail Popsicles or Boozy Pops as we call them, has quickly become a favorite among friends. So here is one Popsicle two ways (with and without alcohol).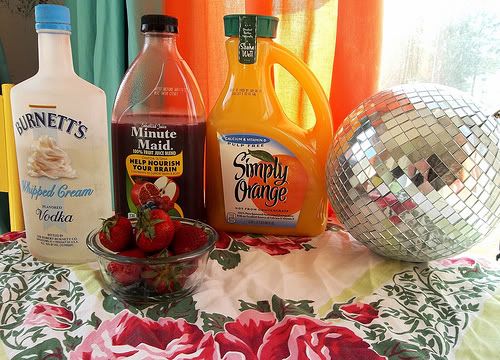 Pomorange Pop Ingredients as shown. Disco Ball optional. (makes 6 Popsicles)
2 ounces of whipped cream vodka (optional)
1.5 cups of orange juice
1.5 cups of pomegranate blueberry juice
3 fresh strawberries cut up
Mix all liquids together in a glass. Pop a couple of pieces of sliced strawberries in each of the molds then pour in your yummy concoction. Put the sticks in and freeze for a minimum of 10 hours. Alcohol forces a longer wait but it's soooo worth it. once frozen, gently pops out of mold and enjoy. For serving, fill up a bucket or tray of ice and stick these puppies down in there.
Hop over to my
lil ol blog
for more Boozy Pop recipes, DIYs and other beautifuly random randomness. In honor of this little blog post enter code: ohsusannah for 15% off anything in
the shop
. Thanks so much Susannah for having me. Enjoy the pops! ♥ Gracie B


And there you have it! Don't those sound awesome? I'll be back soon to introduce you to the rest of the (sponsor) gang, and with an update on the move! Hope you're having a wonderfully relaxed day :)