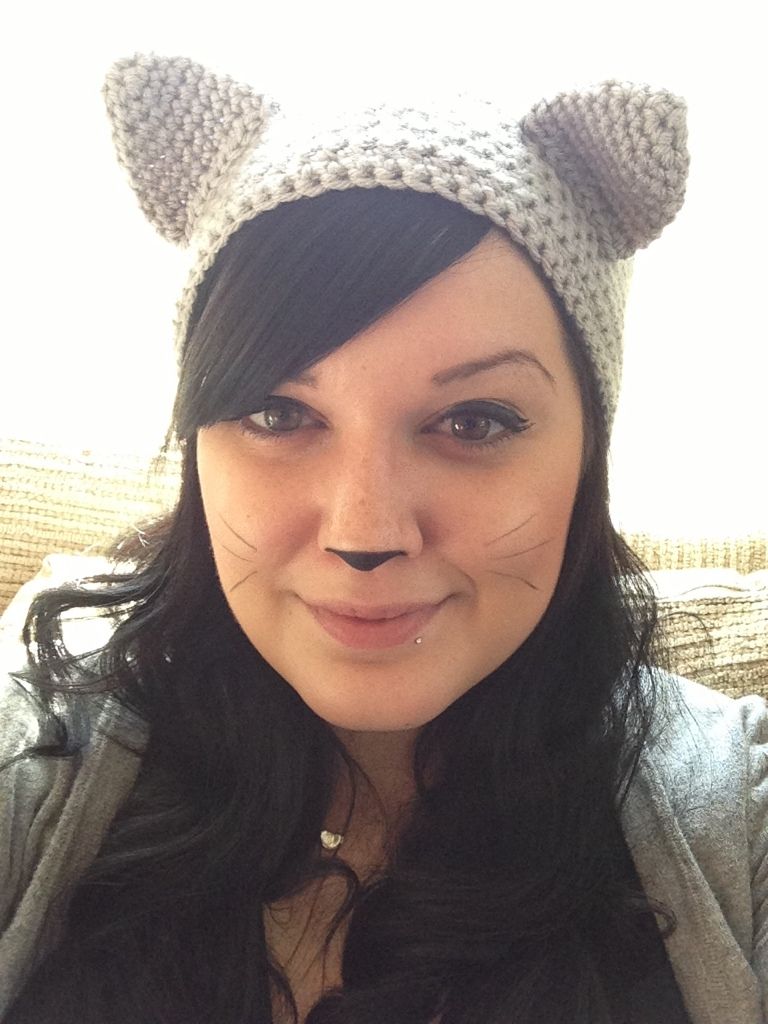 Every year I have grand plans for a Halloween costume but they never seem to come together, mostly because we don't really go to parties where a well thought out costume would be pertinent. I usually just pass out candy by myself (Chris always seems to be working), so a more subtle costume is okay. Last year I was a cowgirl, and this year I'm rocking my new kitty ears headband (which will be up in the shop soon!). It just so happens that I'm wearing gray.... yeah, I'm dressed up as my cat for Halloween. Even Jeans thinks I'm a dork!
Hope your Halloween is safe and spooky!!
PS: I chose a winner for the Sunglasses Shop giveaway! Congratulations to entry #23, Amanda of
Salvaged Strawberry
!