Oops! I guess I got a little behind on these :)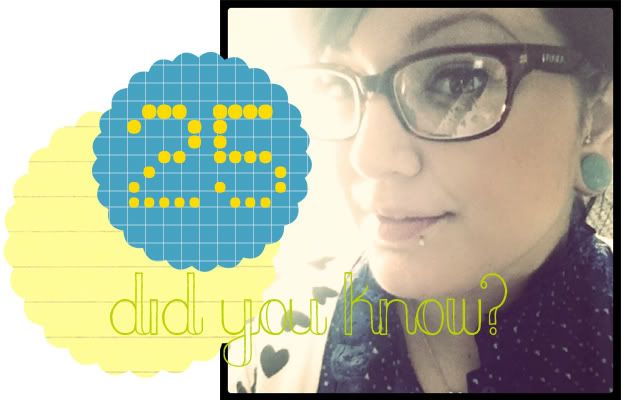 I don't like drinking water. Except before bed and first thing in the morning.

I'm hate hate hate bees and wasps. I've had bees fly into and get stuck in my hair way too many times for us to be on good terms.

The first time I tried to learn how to knit, I got so frustrated I gave up. A few months later, I was really bored and gave it another shot, and seven years later here we are!