I'm so excited to share a new Connections post with you, because this one's pretty special to me! Danielle of Sometimes Sweet and Jess of The Doe or the Deer are two of my very favorite bloggers, they've inspired me so much and are downright amazing ladies, and they were actually the first pair of girlfriends I thought about contacting for a Connections post! So here they are!

Names:
Jess
and
Danielle
Blogs:
thedoeorthedeer.blogspot.com
and
sometimessweet.com
1. How long have you known each other? How did your friendship begin?
Jess:

About 4 years ago we randomly started following each other on Flickr. After a few months I realized that our husbands bands (Hour of the Wolf and Bleeding Through) had toured together...

It's a small world.
Danielle:

Gosh this is hard to think back so far. I think we've known each other for at least a few years. We met via Flickr- I fell in love with her adorable family and then realized that my husband had played shows with her husband before! I messaged her

some silly kind of message

I'm sure, and started to get to know each other from there.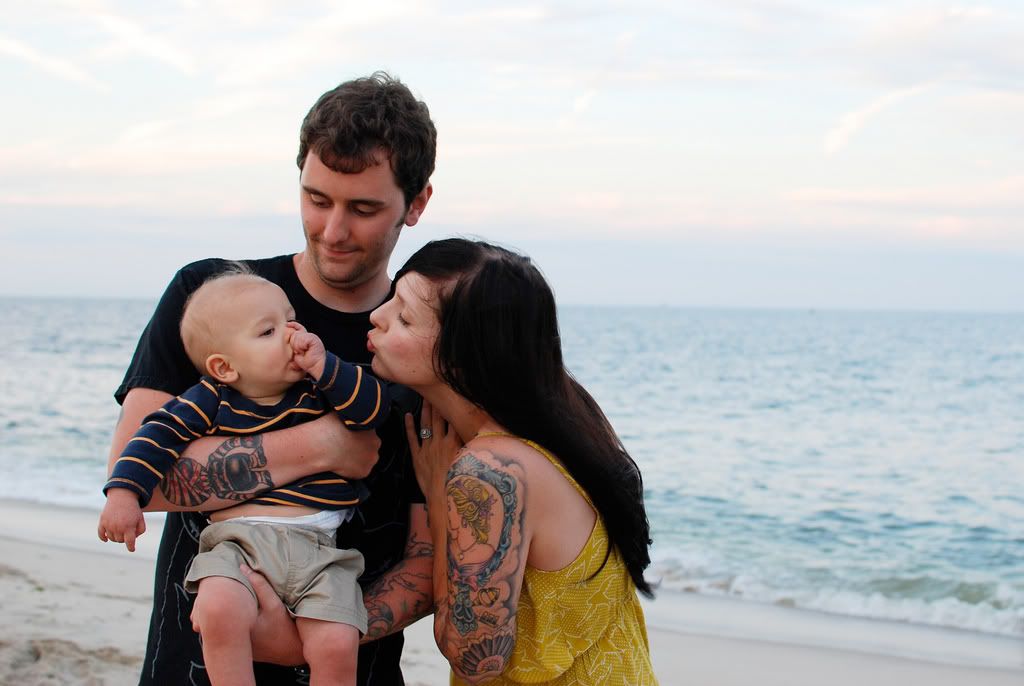 2. How do you two normally communicate?
Jess:

Twitter, Facebook and texts.
Danielle:

We text, talk via twitter, read each others' blogs, facebook, you name it. We've also talked on the phone a couple of times- I know that if I ever needed to, I could call her and she'd be there. Jess is such a great friend and is so supportive.
3. Have you met in person? What was it like to meet that person face to face for the first time? If not, do you plan to?
Danielle:

Yes! We actually have. We met at the AZ Blogger Meetup in the spring and talked non-stop with excitement up until then. We had a funny joke that she would be carrying me around in a Baby Bjorn or

pushing me in a stroller

since she is very tall and I am very short. Before meeting Jess I wasn't nervous at all- it may sound nerdy but I honestly felt like I had known her in person for years. When she walked into the restaurant I ran over to her and we gave each other the biggest hug. No awkwardness whatsoever.
Jess:

Last year I attended the Arizona Blogger Meetup (although, I live in California) and we met there. I didn't find it awkward at all!... Well except our height difference... That's a tad awkward in photos. We've both said that our friendship feels

like we have been friends forever.

We are totally on the same page.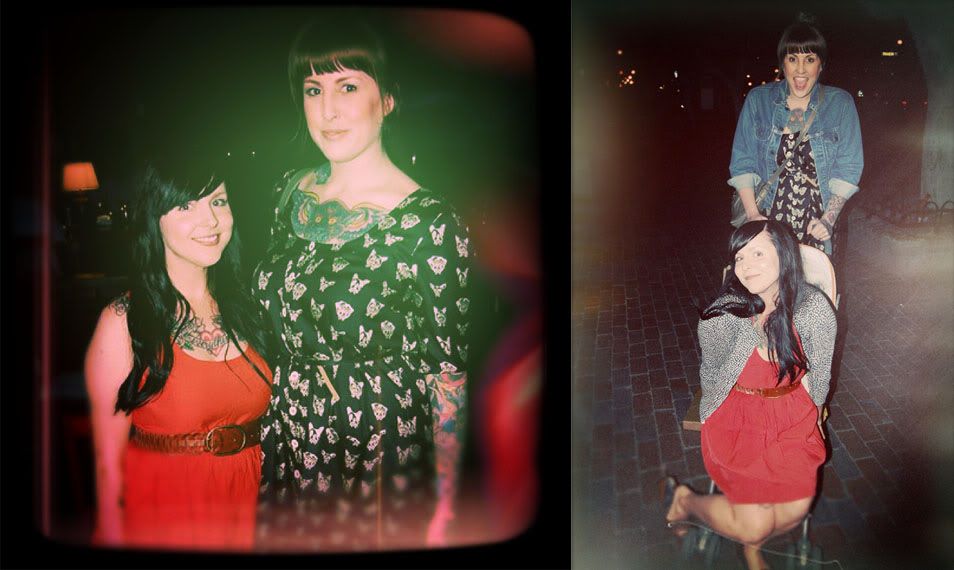 4. How is your internet friendship different from friendships you have offline?
Danielle:

It's weird because if you would have told me years ago I would meet some of my most favorite people in the world online...I would have laughed and then said

"no way, that's creepy!"

Well, look at me now. I feel like a lot of the time these online friendships have the potential to be a bit deeper than a regular, in-person friendship because you're in a contact a lot more, and we often feel comfortable talking to these "outside" friends about things we may not always feel comfortable discussing with people who are directly involved. Being a pretty serious blogger comes with a few annoyances and when someone else understands that and you can vent about it, it's such a nice thing. "Real life" friends don't always get that.
Jess:

I can really confide in Danielle when I just need to vent. No judgement. No cattiness.

Just 100% support and honesty.

I'm not totally sure why it's so different, but it just works for us.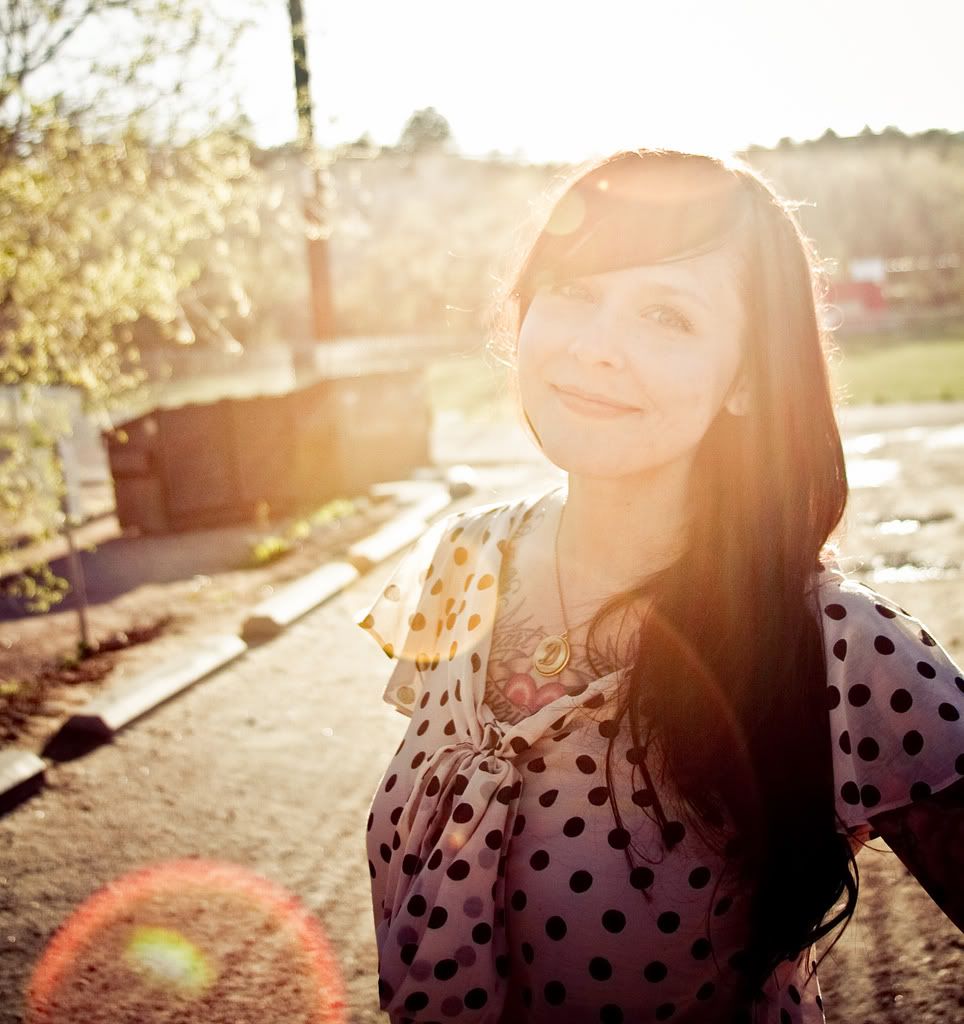 5. What drew you to the other person initially? What do you love most about them?
Danielle:

This is hard because I love EVERYTHING about Jess. She is one of the most genuine, real, loving, caring people I have ever had the pleasure of meeting, and to know her is to seriously love her. She also happens to be THE funniest person I've ever met, and that's a crazy thing to say when you know some of the funny people I know. Witty, hilarious, intelligent...shall I go on?

She's just a gem.
Jess:

I thought she was really cute (does that make me sound like a creep?) I also loved that she was a high school English teacher. I grew up in a teacher household and felt like

I could relate.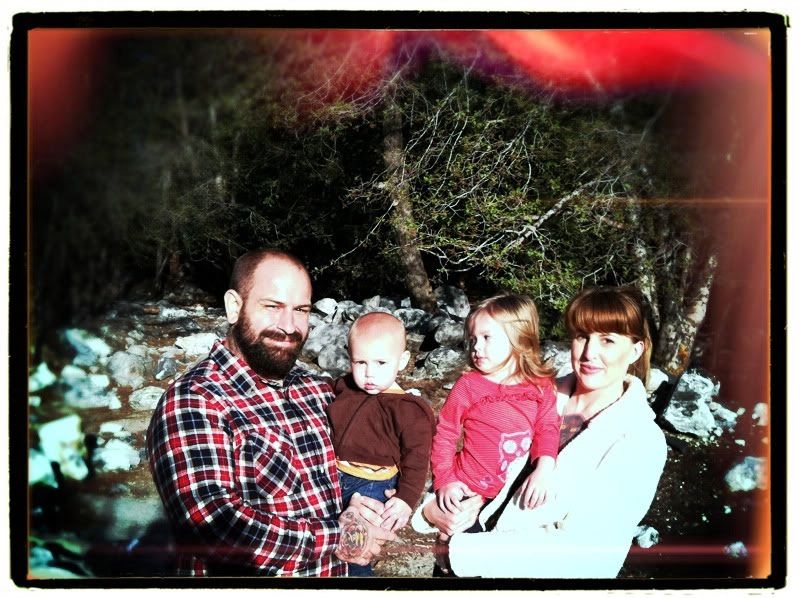 6. Do you have any other thoughts about the role the internet plays in building new relationships?
Danielle:

I'm all about the internet, so naturally I have no problem building these new relationships with my online friends. Next month there's a whole group of us internet mamas (and two non-mamas) coming from all over the country to meet in Vegas. Jess and I will be rooming together and will also be meeting up with a few other internet friends we haven't met in person yet. Totally another one of those things that I would have thought was insane years ago, but

it makes perfect sense

now. Yay for internet friends turning into real-life ones too! :)
Jess:

I've met sooo many incredible women! It seems almost easier to find friends with the same interests, because online, you kinda lay it all out there. You can weed out the "meh" people and

really connect.

Surprisingly A LOT of the people I've become friends with, through the internet, we actually end up having a few friends in common. I told you it's a very small world!
------------------------------------------------------------------------------------------------------------------
Aren't they just adorable? Danielle's blog was one of the first I found that I really connected with, and I found Jess's equally amazing blog through Danielle's shortly afterwards. Both Danielle and Jess are so down-to-earth and honest, and I admire them so much. These two can teach us a lot about positivity, support, love (of all sorts), kindness, and grace.
I truly believe that, and have learned a lot from them! Thank you so much for participating, girls!