So I'm sitting on my couch, eating Oreos dunked in a glass of milk that my cat has been sipping out of in between bouts of running around like he's on fire (which I know for a fact, but we will not discuss that time when the power went out and Jeans caught himself on fire, at least not right now), and I decided to finally write out something that's been on my mind lately. For the last few weeks I've been contemplating this one thing, this one realization about my life and who I am that's been pretty liberating to give a name to. It all started with a skirt.
This skirt, to be exact. I put this skirt on with a stained hot pink t-shirt while the white one was in the dryer, and asked Chris how I looked. He gave me the face, the one where I know he thinks I look like a hobo clown or a colorblind bag-lady. I asked him what he didn't like about it, and he told me the skirt was far down on his list of favorites. That's when I realized: I don't actually care. At that moment I recognized that the affect his distaste for my outfit had on me was not instant embarrassment, it didn't result in me running to my closet to throw on something else. I liked my skirt, and I wanted to wear it, so who the heck cares if he likes it or not?
Now, I don't mean to say that Chris's opinion doesn't mean anything to me. Of course I want him to like the way I look and dress. It was more of an 'a-ha' moment where I learned that I have decided to not let other people's opinions of me determine the direction of my life. I know this skirt story seems like a small drop in this big-pond-kinda-idea, but that moment was when I finalized this truth about myself that I've been working towards my whole life. And it feels freaking awesome.
For the majority of my life I was a shape shifter. In high school I had very few friends, and the ones I did manage to get didn't stick around for very long. I was so desperate to fit in that any group of people who would let me into their circle became the determining factor on what my personality du jour would be. I was the weird girl who wore hot pink snakeskin pants once a week in freshman year, I hung out with the Polish guys who were really into cars sophomore year. Junior year I hung out with the punk rock crowd for a little while and then had a brief stint as one of the hippie girls (complete with a patchwork dress and Birkenstocks), and senior year I made some friends in the art department and got into indie music. I wasn't terribly un-confident, but it was enough for me to let the people I surrounded myself with determine what kind of person I was, at least on the outside. It was pretty much the same thing in college, I wore the stuff that everyone else wore and did the things everyone else did, even though it didn't especially make me happy.
This past year I've been making my own choices. It could be because I don't really have time to be influenced by other people, but I think it's mostly because I've found the confidence in myself that I've been lacking for years. It's outwardly apparent in the way I dress, but it's a reflection of a change I've made within myself too. I just don't care! It's not out of rebellion or apathy, it's the happiest "I don't care" out there. I am so assured in who I am now that whether someone else judges me for what I look like or how I act, or the choices I make in my life, none of that matters to me because I am happy. I'm wearing these clothes and doing these things and making these choices because it makes me happy. And in turn, my happiness affects other people. Sure, I have crappy days and get pissed off and yell and cry, but at my core I'm a happy person. I spent a lot of time in my life searching for someone to be like, but now I can be myself. I sound like a cheesy after school special! But really, this is sort of a new thing for me.
I don't know what I expect to get out of writing this for the whole internet to see, but I'm proud of myself for coming to this conclusion, and I hope maybe you can get something out of it too. To end, I'll leave you with a quote that I really love, and we'll leave it at that...
"Choosing to live a happy life is not only our greatest gift to ourselves,
it is also the greatest gift we can give to those around us. When we are happy,
we radiate happiness, and that is infections. Consider giving the gift of
happiness to yourself as being your gift to all humanity." -Dalai Lama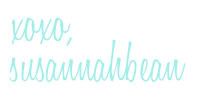 PS: Chris ended up liking my outfit in the end. Not that it mattered :)