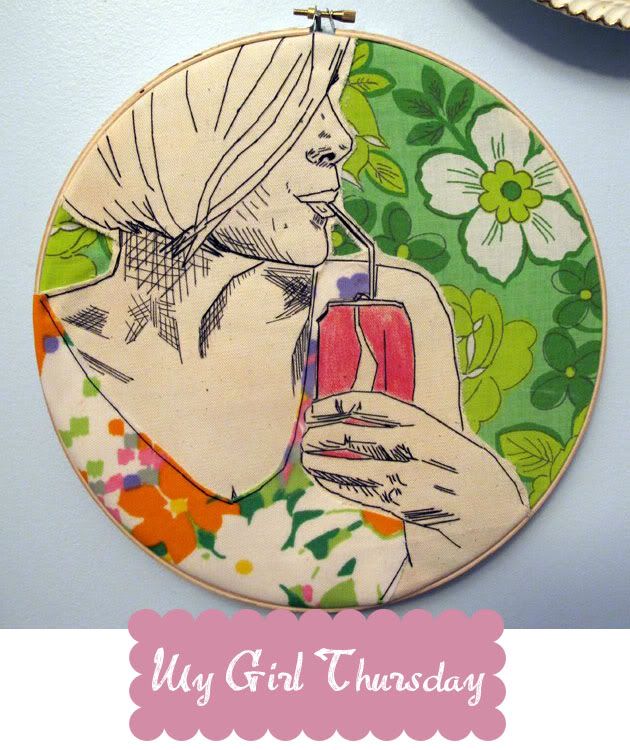 Hi friends! My name is Thursday. Well okay, it's not really Thursday. In real life my name is Chantilly, which means that I was named after a 1950's tune about a gold-digging hussy. Thanks Dad. Anyhow, I'm the kind of girl that's into all the best things in life: thrifting, baking, crafting and making baby (just one please, I can't handle any more). I blog about these things and much more over at My Girl Thursday.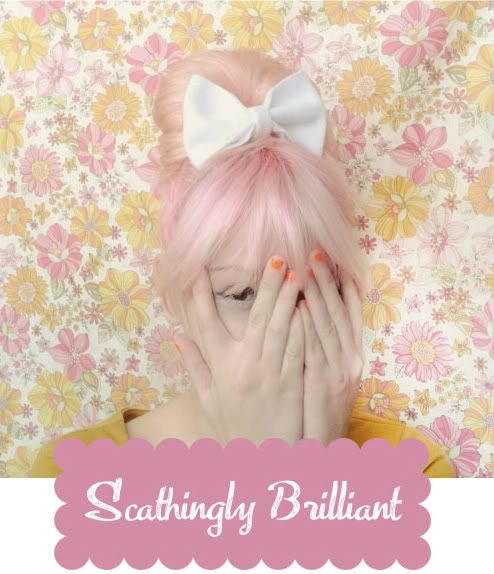 Hello! I'm Kate and I blog at Scathingly Brilliant -- a mish-mash of personal style, music, movies, cats and astronomy. I spend most of my time working on my etsy shop, Flapper Doodle, where I sell my illustrations and things with my illustrations printed on them. When I'm not blogging and etsy-ing, I'm usually watching The X-Files and classic movies or playing with my adorable cats Chloe and Hypatia. The rest of my time is filled with eating, sleeping, procrastinating and anxiously refreshing my inbox to see if I received any new blog comments... so please stop by and say "hello!"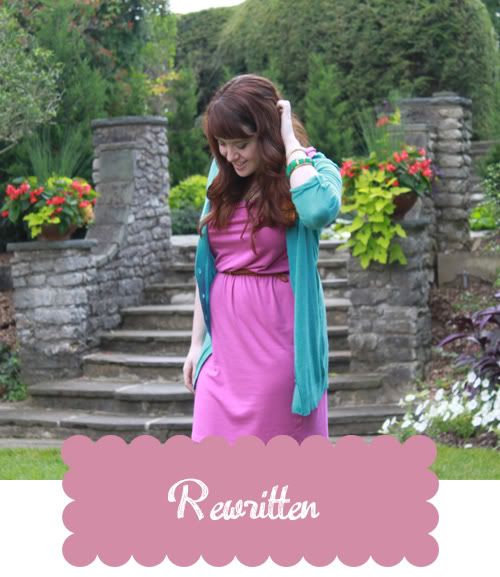 Hi, I'm Chelsea and I blog over at Love, Chelsea Lauren. I'm a graduate student, photography lover, crafty lady, and etsy shop owner. I just opened my newest etsy shop, Rewritten, and it will soon be full of pretty vintage and handmade jewelry for you to see! Stop by and say hello!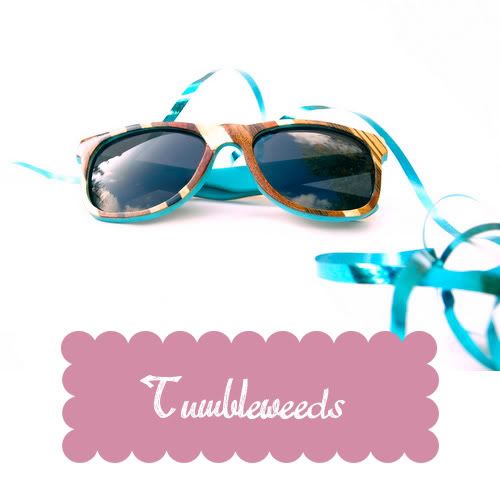 Tumbleweeds is an itty bitty sunglasses shop run by Beca and Doug in San Diego, California. Our sunglasses and eyewear are veneered with exotic and vintage wood species using traditional old-world craftsmanship in our home studio. We make each pair, now 500 and counting, by hand and every one is unique. Besides making shades, we have a little local odd shop, a house full of animals and did I mention, we are offering free shipping the entire holiday season! XO!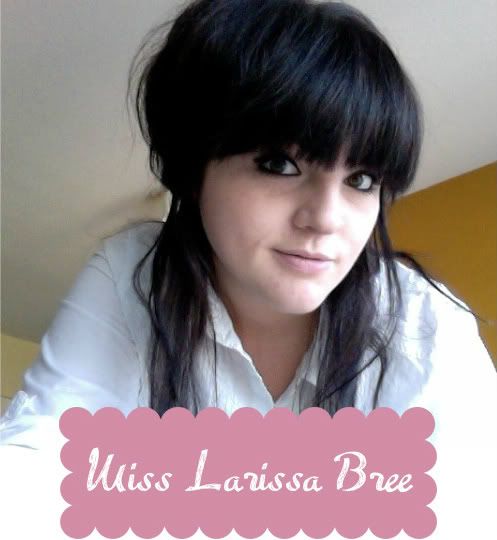 Over at my blog you can find all sorts of pretties, food and my random babbles. I try and be positive and live my life I want. I enjoy a good cup of coffee and a piece of vegan pie. I love animals and learning new crafts. I'm known to be a sassy pants who loves to meet new people!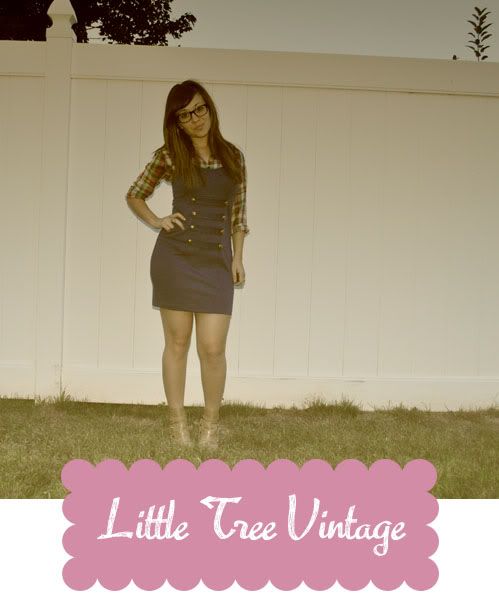 Hi everyone, my name is Maria and I am the lady behind Little Tree Vintage. I love inspiring others through my love of vintage and providing a new home for pre-loved items... if you love making vintage modern, then you have come to the right place!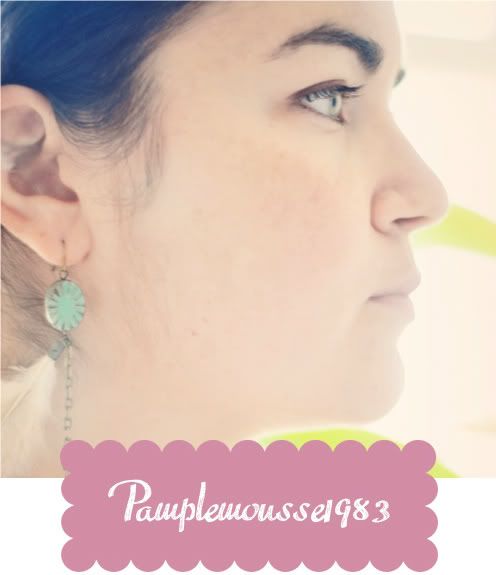 Hi! My name is Maryam and I blog over at Pamplemousse1983. I am a former elementary art teacher turned stay-at-home mom. I love to cook and share recipes regularly in addition to blogging crafty tutorials and a little bit about daily life and pretty things. In addition to blogging and raising my daughter I also take photographs and sell them in my Etsy shop.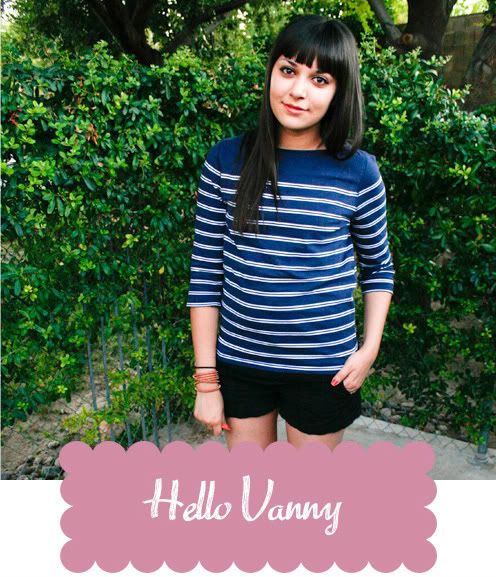 My name is
Vanessa
and I'm the voice behind the blog, HelloVanny. I'm currently residing in Las Vegas with my boyfriend Aaron and our american bulldog, Molli. I'm a baking and pastry graduate whose going back to school in the spring for my true passion, design. HelloVanny is where I share my life and inspirations. Stop by and say hi xo