Today I'm excited to share this month's featured sponsor with you! Crystal of
Windshield Diaries
and
CAPow!
is a lovely lady who recently got married, had some adorable pets, and an Etsy shop full of truly original prints. So here she is!
Tell us about your shop/blog/both! How did it start?
I started the CAPow! shop in 2008 as a place where I could sell things that I sewed. Specifically, wallets. After about 6 months, sewing started to feel more like a chore and less like a hobby so I stopped sewing and decided to list my art and photography to see if anyone would be interested. The shop flourished from there!

I started my blog in 2009 as a way to document the week-long road trip my now-husband and I were taking down south. Once we got back, I decided I didn't want to stop blogging!
What inspires you?
We live in a small historic city full of artists, and I work in another small historic city full of artists. I love walking around these towns and seeing the contrast between old and new. I find it really inspiring.
Describe a day in the life of Crystal :)
On an average day, I'm up at 8am to walk and feed our puppy and get ready for work. By 9am I'm out the door with Emmett the puppy, and we are on our way to work! After driving an hour, we arrive at the best office full of the most awesome people (and dogs), and Emmett gets to play with my co-worker's dogs while I do my work. Once we get home from work and have dinner with my husband M, it's time for me to get my shop's orders together. Once I'm done working on that, usually M and I have a little time to sit around and relax or visit friends before it's time to go to sleep and start all over again!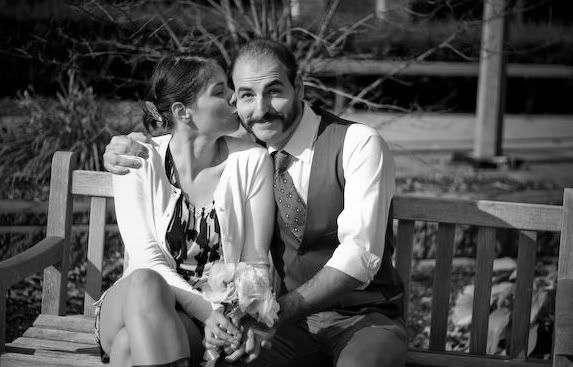 Tell us about your biggest supporters!
My number one supporter is hands down, my husband M. When I wanted to start a blog, he was totally behind me, and he's always bragging to people about my shop and my art. The rest of my family are also amazing supporters, they have always believed in me from day one. I have to say, the cats and puppy...not so much supporters because they would rather my attention be on them and not my shop or blog! ;)
Where do you see yourself in 5 years?
In 5 years, I hope that M and I have renovated the basement apartment in our house and have started working on the floor we live on. I'm hoping to still be running my shop, and perhaps expanding it to other things. I definitely want to still be blogging. I really hope to still be working for the company that I'm now working for. I'm really happy where I am right now, and if I can just continue to be successful in the same places I will be so happy.
Crystal is giving one lucky reader the chance to win some lovely art from her
Etsy shop
! The winner will be able to select either one 8x8/8x10 OR two 5x5/5x7 prints. There are so many to choose from, and I know you'll find something perfect for you :) Here's how to enter:
Be a follower of susannahbean.com and visit Crystal's Etsy shop and leave me a comment with which print is your favorite! Please include your email address so I can contact you if you win!
You can get

additional

entries by:
Leave a
separate comment
for each entry to be counted. There's four chances for you to win! The winner will be chosen on December 20th!