Today was our fifth anniversary. It's hard to believe it's been five years, it feels like we just met yesterday, but also like we've been together forever. We've been through so much together, and Chris is truly the best friend I've ever had! We wanted to do something special, and originally our plan only consisted of going out to dinner at a nice restaurant. Late last night we started trying to plan our daytime activities. I thought it'd be sweet if we went to the coffee shop where we first met (around 8 years ago!). After a little digging on the internet, we found out it's now closed :( We suggested a million different things to each other- museums, bowling, movies, a mini roadtrip- but nothing sounded fun. The last thing I suggested was that we should go to the casino. Chris and I have been talking about going to the casino in Elgin, which is about 45 minutes away, for a while now, but we've never been able to justify taking the risk of losing money. But we figured it was a special day, and we made a rule that we'd go with $50 and see where we ended up. We cashed in our change jar for another $25 which covered lunch at the buffet (which was really freaking good, and I'm not one to enjoy buffets) and headed out.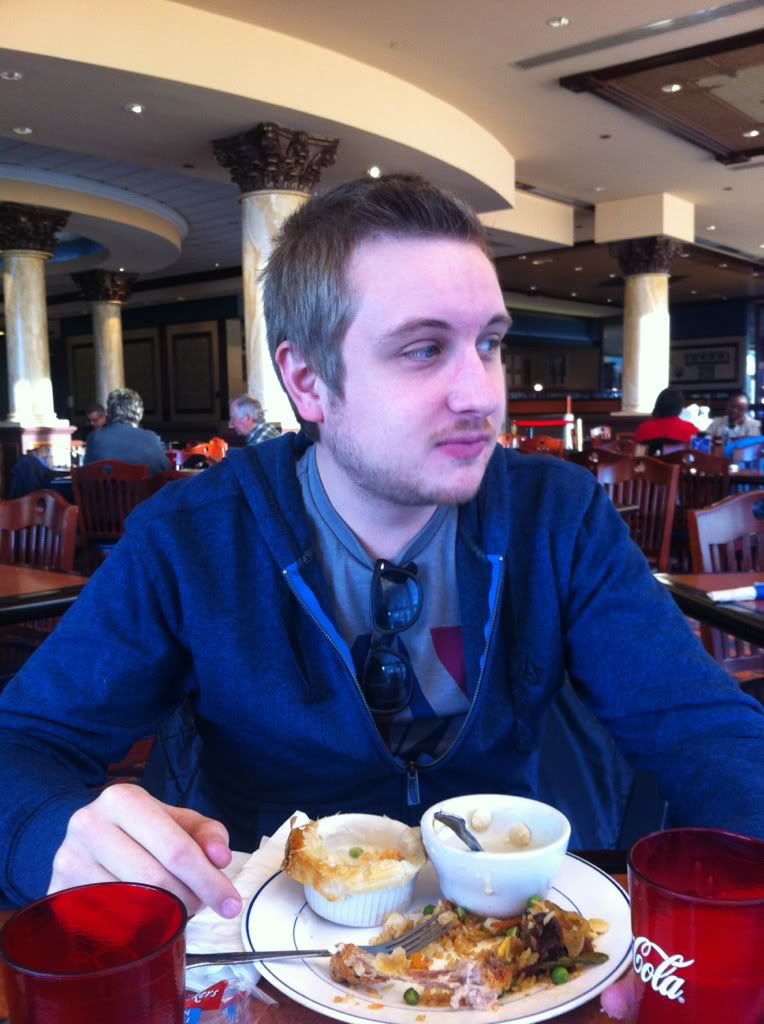 Here's Chris enjoying the buffet. We're kinda weirded out by buffets because our only experience is with Old Country Buffet and this one Chinese buffet we used to go to all the time in college... Not the greatest experiences, haha!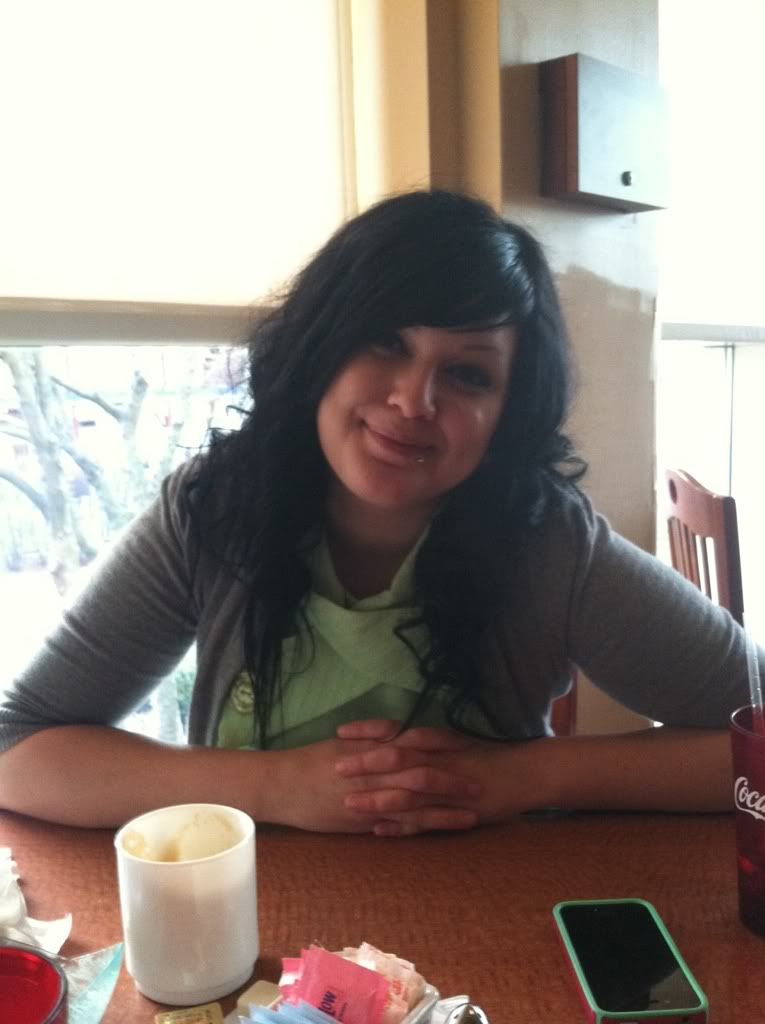 They had surprisingly good lattes!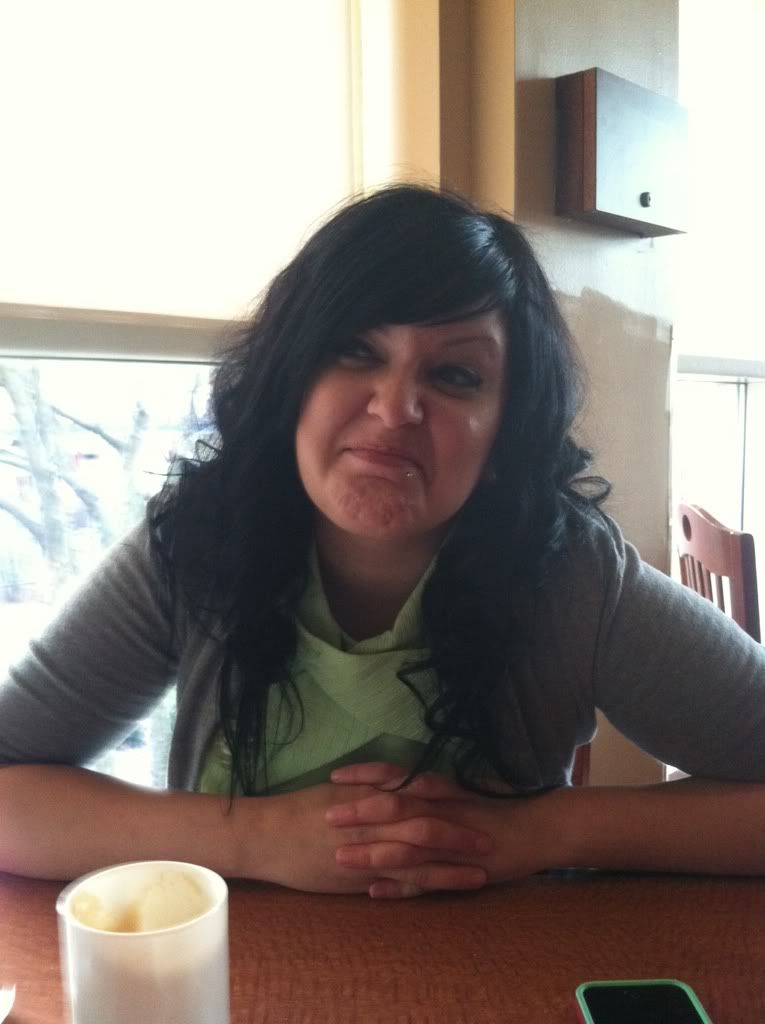 This is the face I made after Chris told me about how some people wear diapers at the slot machines so they don't have to give up their spot... Ew.
We went into the casino, and it looked like Chuck E. Cheese for adults. There were *plenty* of awesome people-watching candidates, which was a total bonus :) We ended up downstairs at the cheapest slot machines. The first ones we picked were weird, so we moved on. I picked the next ones, mine was Dean Martin themed and Chris's was medieval themed! Chris got up to get change, and I played my Dean machine. I really didn't know what I was doing, I had put in $5 and pressed a few random buttons and hit spin. While he was up, the machine made a loud noise, Dean Martin started singing, and I won $100! I cashed out then, and Chris played a few rounds at his machine. After a few seconds his machine went off, and we thought he won $20. He played a few more times, then cashed out, which is when we realized he ALSO won $100! We decided to play one more machine with $5, which we turned into another $50, and after that we decided to call it a day. All in all, I think we spent maybe an hour actually in the casino, but we were up a little over $200! It may not be a fortune, but we were really freaking excited :) We had made a pact on the drive there that if we won anything we would be reckless with it, instead of putting it towards bills. We don't get to spend a whole lot of money of fun stuff, so we made that decision and stuck with it. Chris wanted to get a Kindle Fire with our winnings, and I agreed, so we were off to pick one up. At our local Target, they had a repackaged (but brand new) one for $60 off, so we snatched that up and used the rest of our money to get a little bit of groceries and I *might* have gotten myself a clearance jacket :)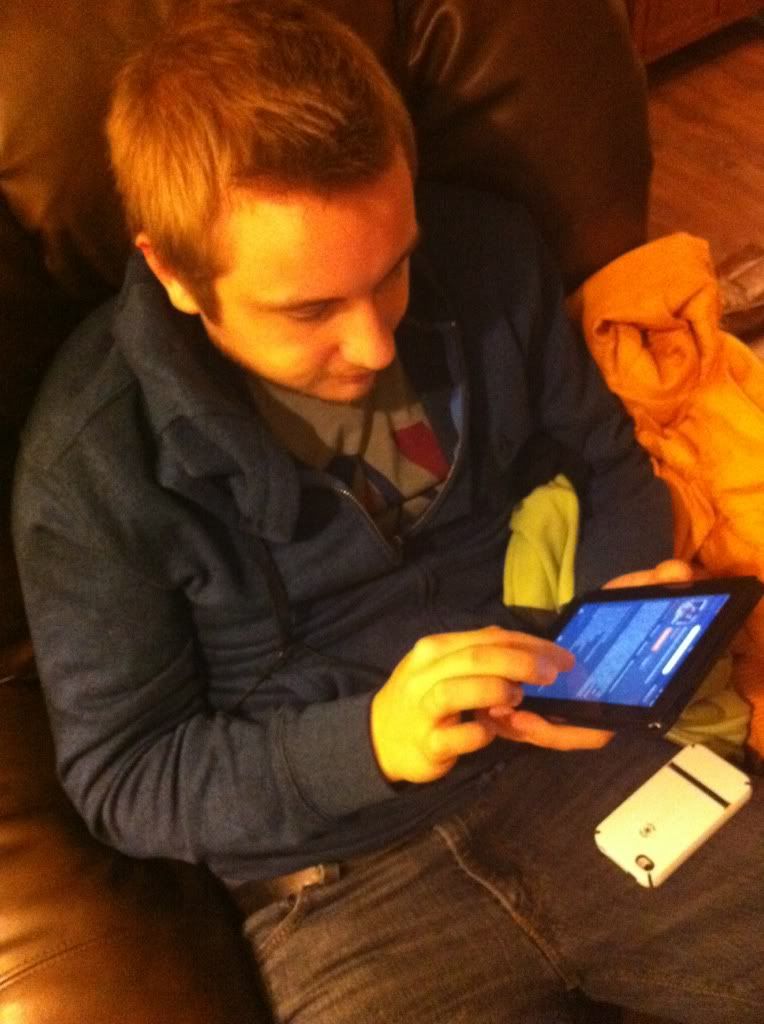 Chris has already set up the Kindle and is currently playing games on it :) He's a happy dude right now!
We decided to save our dinner plans for another day, so now we're hanging out at home and enjoying our new toy. I think this has turned out to be our best anniversary yet!