Hello there! I've got an awesome giveaway to share with you from one of this month's sponsors Alison-Claire of Adventurer Vintage! Here she is to tell us a little bit about herself...
1. Tell us a little about yourself!
Hello! My name is Alison-Claire and I am currently living in Washington state. I've bounced around a lot in the last year due to finishing up graduate school--I am now a certified Middle & High school English teacher! :) In the past year I went from sharing an apartment with a boy, to living with my parents, to moving to Oregon with said boy, and now back to my parents again-whew! All this moving around means I've lived out of boxes a lot and haven't had a chance to set down roots and get a REAL job. When I have spare time I love going to see live music, reading, cooking, blogging, watching my "stories" (anyone else super stoked Game of Thrones and Mad Men have just returned?!), playing with friends and most importantly, shopping!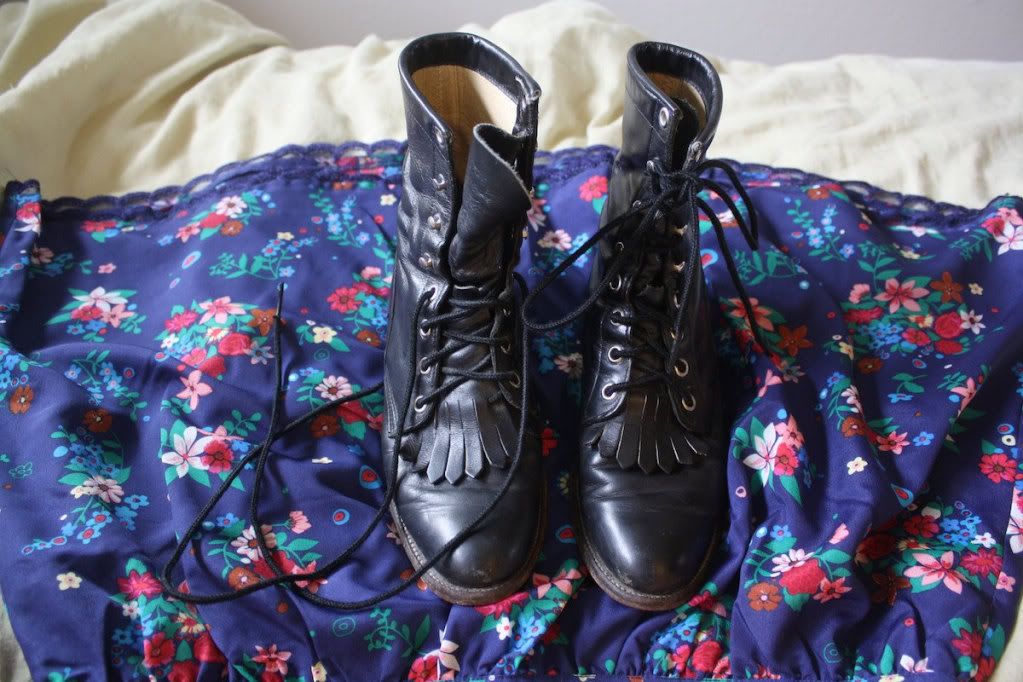 2. What got you into vintage clothing? What do you love most about it?
I have been an avid thrifter all of my life. My sister and I used to spend hours with my mom at Value Village. In high school, I was the girl wearing little boys shirts with my studded belts. I went to college in San Francisco and branched out into more unique and interesting vintage, rather than just thrifted finds. I grew up on a budget and know no other way to shop. Shopping for and finding deals is my passion. This past Fall, while student teaching, I had to quit my part time job--then I moved and wasn't able to find Substitute work right away. I didn't lose my love for shopping or finding deals, unfortunately (or fortunately, depending on how you look at it!). So, I decided to take my shopping addiction and love of thrifting plus my need for an income and combine them.
Adventurer Vintage
allows me to shop and discover amazing pieces while making a little bit of money at the same time :) And the part I love most? Finding super awesome shoes or skirts or what have you that would never fit my womanly frame but that would like great on you, the customer!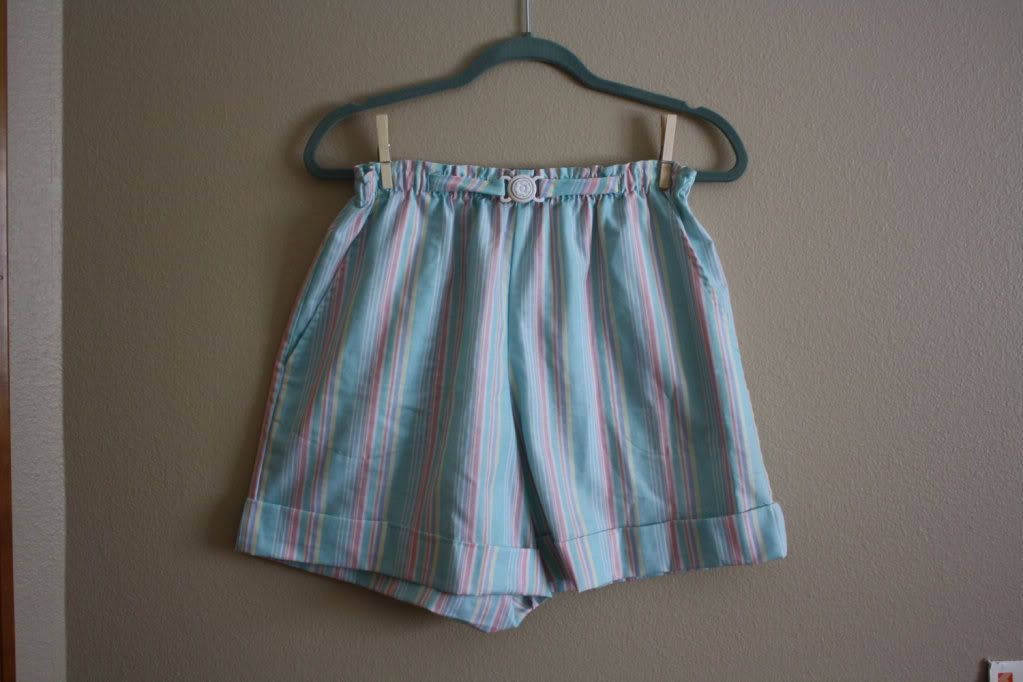 3. Where do you see yourself in a year? What about your shop, any big dreams and goals for the near future?
In a year I really hope to have my own class, preferably a Freshman English class. I've also considered going back to school AGAIN and getting my Masters in English and teaching at the Junior/Community college level. The problem with teaching as a profession is that it hardly pays the bills, but I do it because I love to read and write. Selling vintage on the side gives me some expendable income and cures my addiction to shopping ;) I've often had dreams of being a stylist or owning a brick and mortar vintage shop but in this economy I've pushed those ideas to pipe dream status.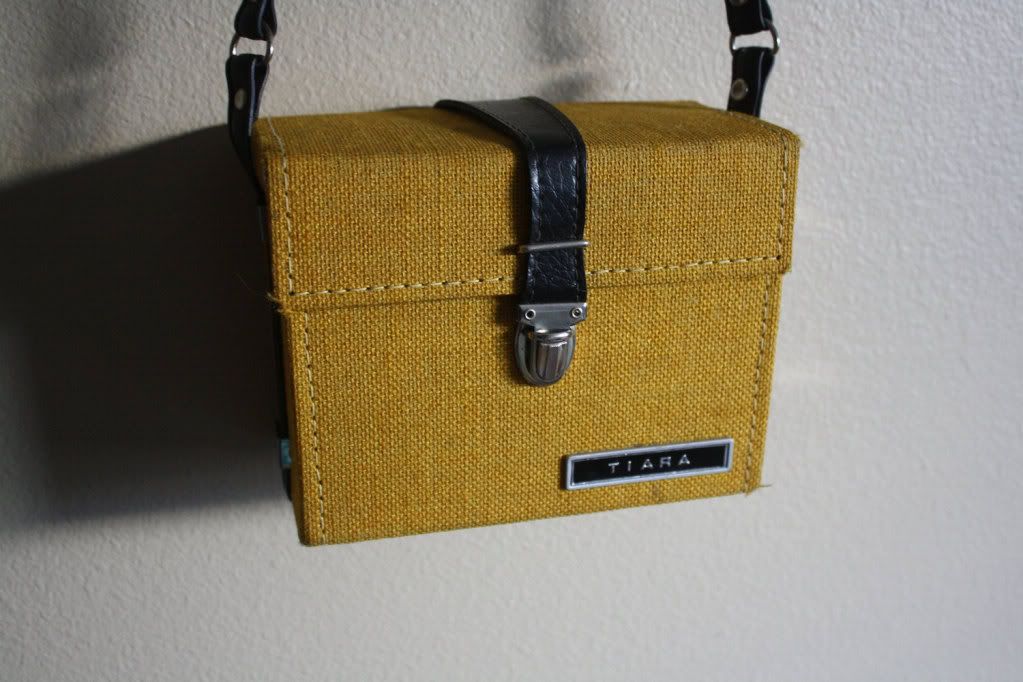 4. What's your favorite trend right now?
I'd like to say that my least favorite trend currently are crop tops : / Unless you have a very specific body type they are not flattering and crop tops seem to be all the stores are stocking. I do love midi skirts however, and I try to stock the shop with them as well. I love sandals and woven flats too. Being that I live in Washington, which is rainy and snowy, I'm basically in love with Summer wear: flowy skirts, loose blouses, cut off shorts and flats.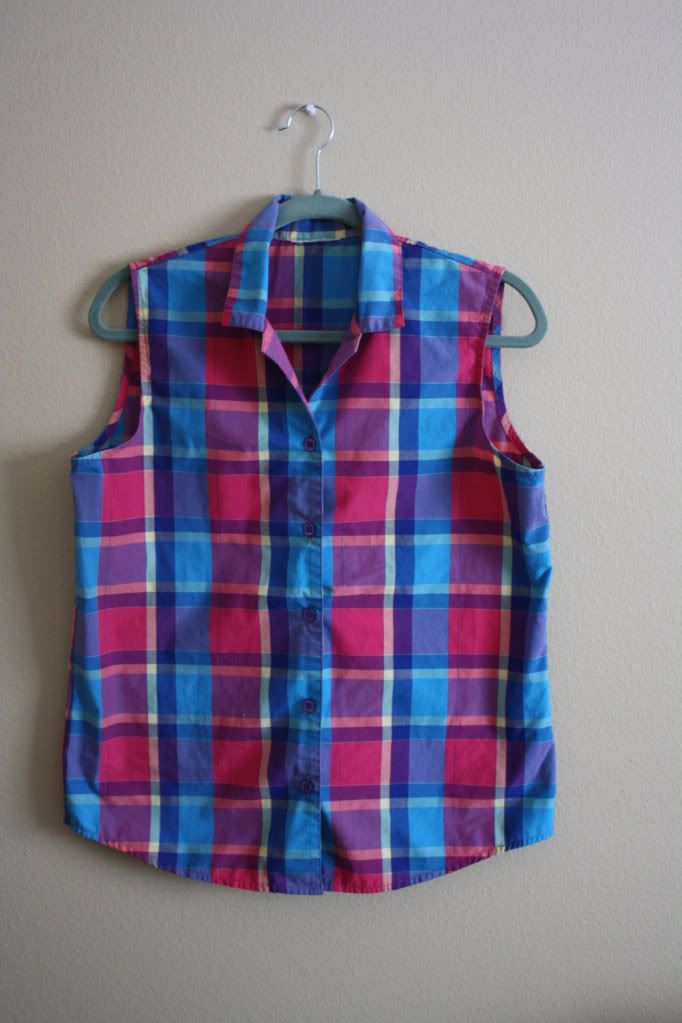 5. What's one crazy thing you'd like to do in your lifetime?
So many, but at the top of my list: hot air balloon ride, swim with sharks, hang out with An Idiot Abroad, meet Jeff Mangum, publish a book of poems, aaaaaand do a NASCAR race haha :)
So here's the fun part!! Alison-Claire is giving away $30 credit to her shop!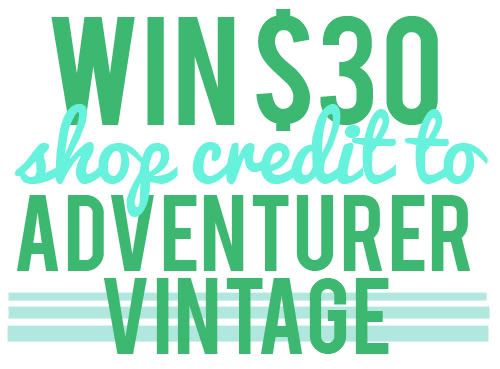 You must be a follower of susannahbean.com to enter. Please leave a separate comment for each entry with your name and a way to contact you! Here's how to enter:
[3] Tweet about the giveaway using this tweet:
I wanna win $30 to shop my heart out at Adventurer Vintage on @susannahbean's blog! http://bit.ly/IjoYlC
That's four ways to win! I'll be choosing a winner on Friday, April 13th. This giveaway is open to US and Canada only. Good luck, I just know you'll get something fabulous if you win!!