So in true Susannah fashion, I took a handful of photos right when we set up, and didn't take any other photos for the rest of the festival. Here are the few that I have...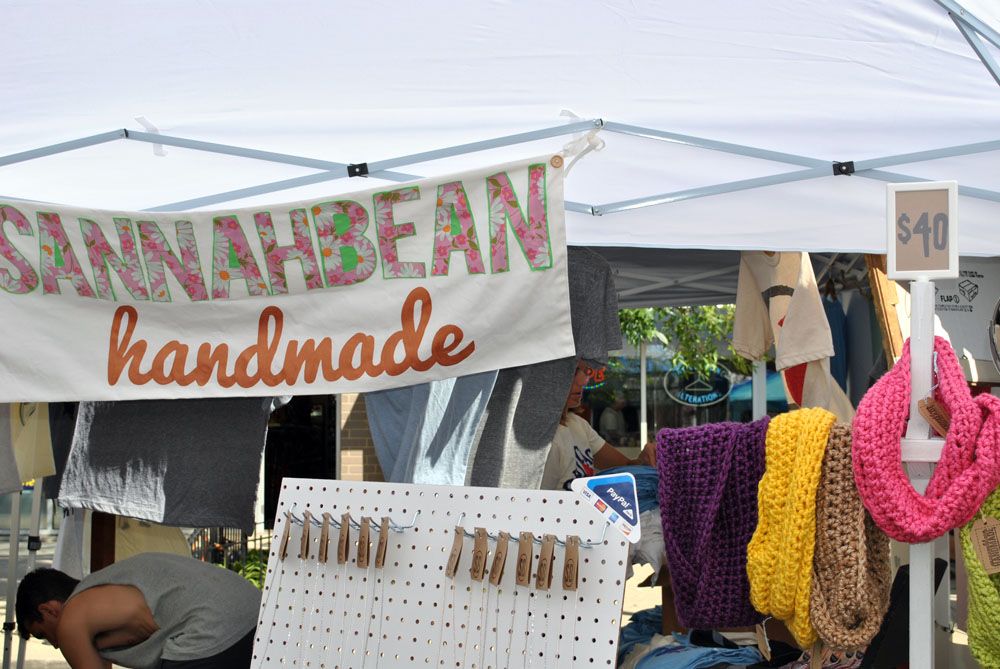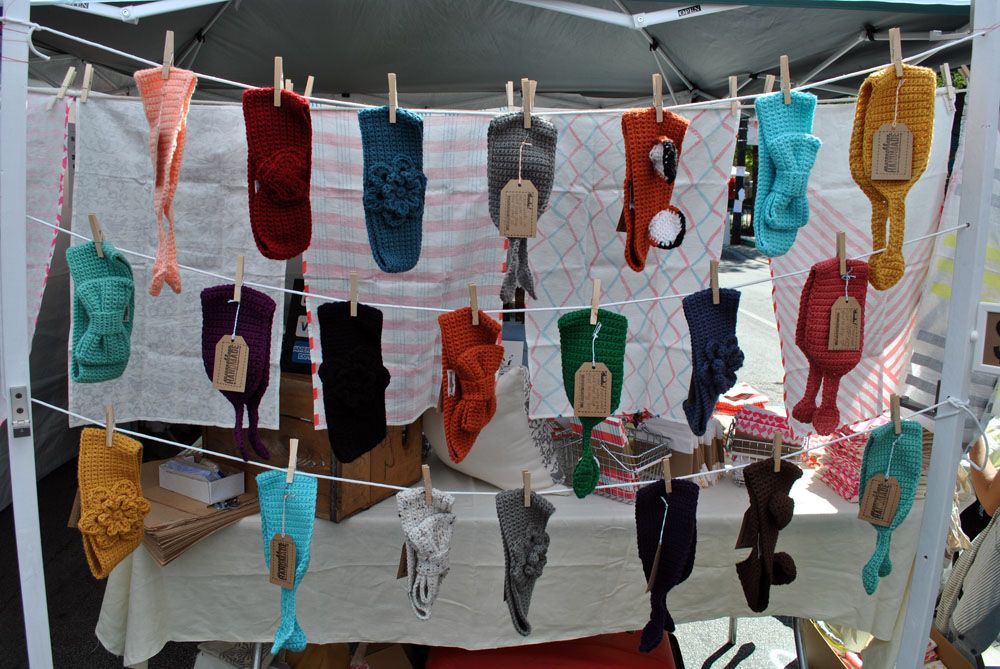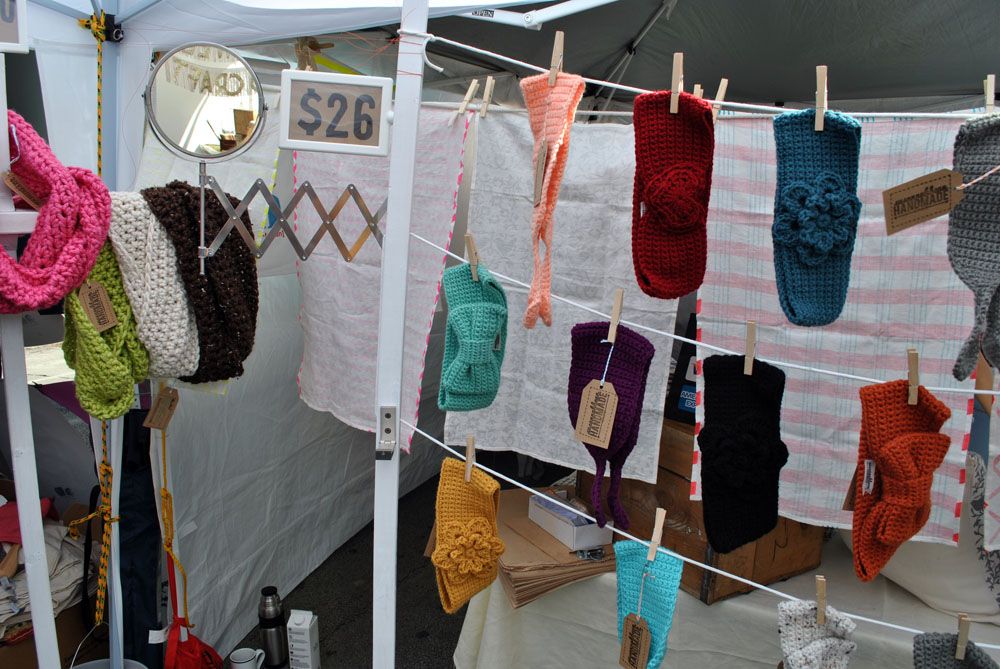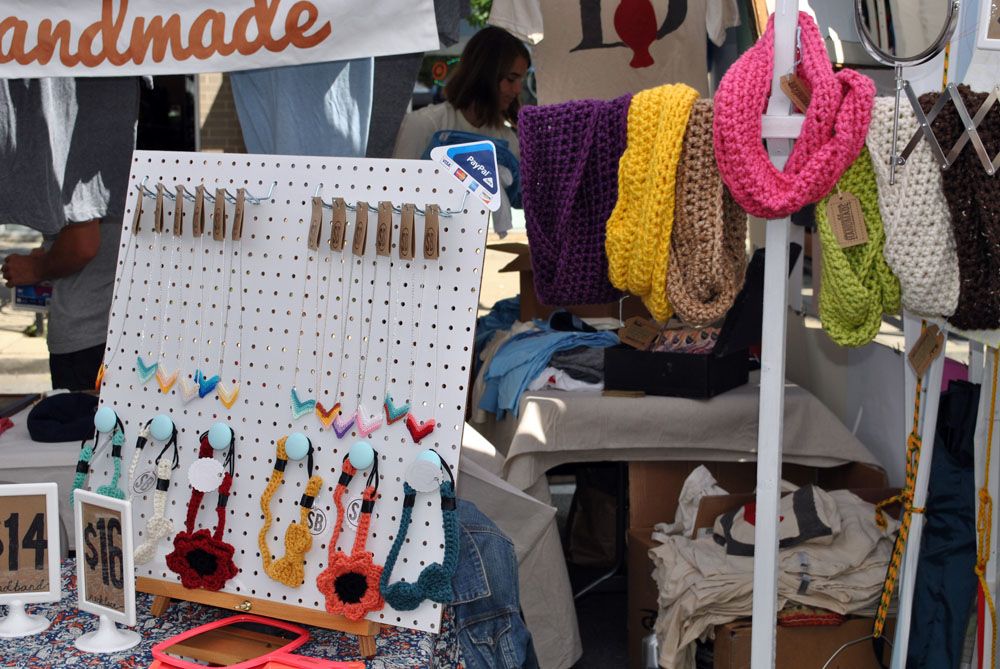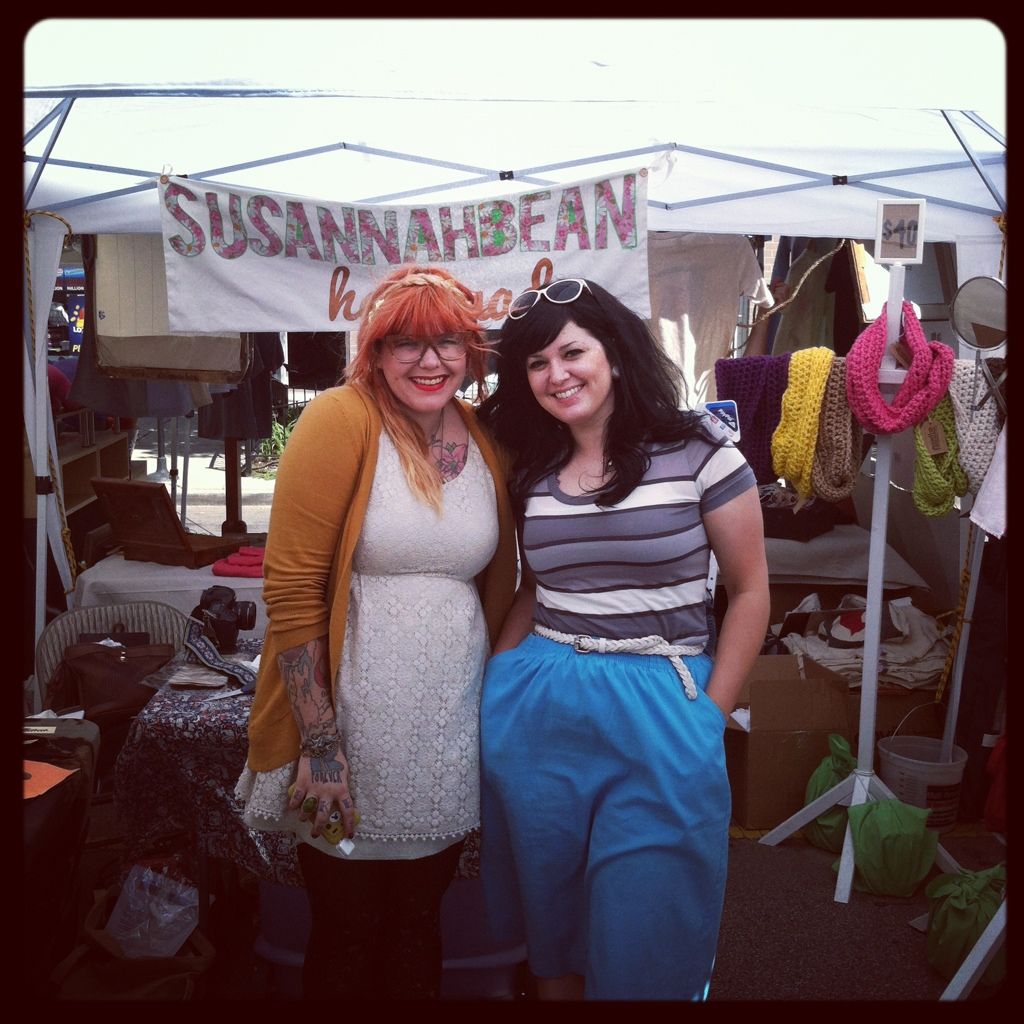 Renegade was such an amazing experience. I am so truly thankful that Beca asked me to share a booth with her, and that she gave me enough confidence to do it!
There were three awesome aspects to the weekend. The first one was (obviously) selling my stuff. It's the coolest thing ever to see people walk up to the stuff you've toiled over, and to see them get excited about it and try it on, and make the decision to take it home with them. That's not something you get to experience when you sell online. I loved hearing people's thoughts and seeing their reactions. I will admit, there were a few times where people were really not into it or said something like "I could make that myself". Beca and I both struggled with that the first day, it was hard to remember the dozens of great responses when there was one bad one in the mix. I think the first day, we were both so full of nerves and excitement that we wore down pretty easily. Chris and I were up until 1am finishing stuff up, and then woke up at 5am to get ready and leave, so we were running on fumes (Beca and Doug had it even worse!). But by day 2, we were feeling loads better. The nerves were gone and the day was way more fun.
The second totally awesome thing about this weekend was getting to meet bloggers and friends from the internet.
Janna
,
Moe
,
Kaylah
,
Elycia
, Shelby, Julia, the lovely ladies from Louisville who's names are escaping me right now, and the handful of other friends I'm forgetting. Beca and I just kept talking about how weird and rad it is to meet internet friends in person. She and I "met" for the first time on Saturday! We've texted like crazy and Skyped once, but meeting face to face is a different ballgame. But seriously, I'm so so thankful for all the sweet friends that came out to visit.
The third awesome thing about the fair was the confidence it instilled in me. I've never really felt all that confident in my shop. It's not that I don't think I make good stuff, but it's never been something that I'm super serious about. I just like to make stuff and try to sell it because I think other people might like it too. But this weekend made me feel so professional, and accomplished. I'm really proud of all the work I put into it (and Chris too!), and I think it really paid off. I loved my display, and my sign is one of my favorite things I've made to date. I also finished everything I wanted to finish. I would have made more product if I had time, but I was happy with the amount I was able to finish. I made cute tags and labels for everything, too! I didn't forget anything either, I was really nervous I'd show up and would've left something important at home, but I remembered everything I needed!
All in all, it was a pretty fabulous weekend. I'm hoping that I can get into the holiday show, and who knows, maybe this will be a regular thing for me!
I want to end with a big thank you to Beca and Doug. Beca is the queen of pep talks, and her support has seriously changed my outlook on my business. Doug is incredibly rad, and kept us caffeinated throughout the weekend. I'm so thankful to have met these two incredible people, and I'm so happy to be able to call them friends.
I also need to thank my wonderful boyfriend Chris. He tolerated so much craziness from me in the weeks leading up to the show! He stamped, he built, he painted... All while dealing with yarn bits covering every square inch of our house. What a guy!
And thank you to all of you for supporting me and cheering me on! It really means the world to me. This was a huge event in my life, I know that seems a little dramatic, but it really was a weekend I'll remember forever. So thank you!! xo