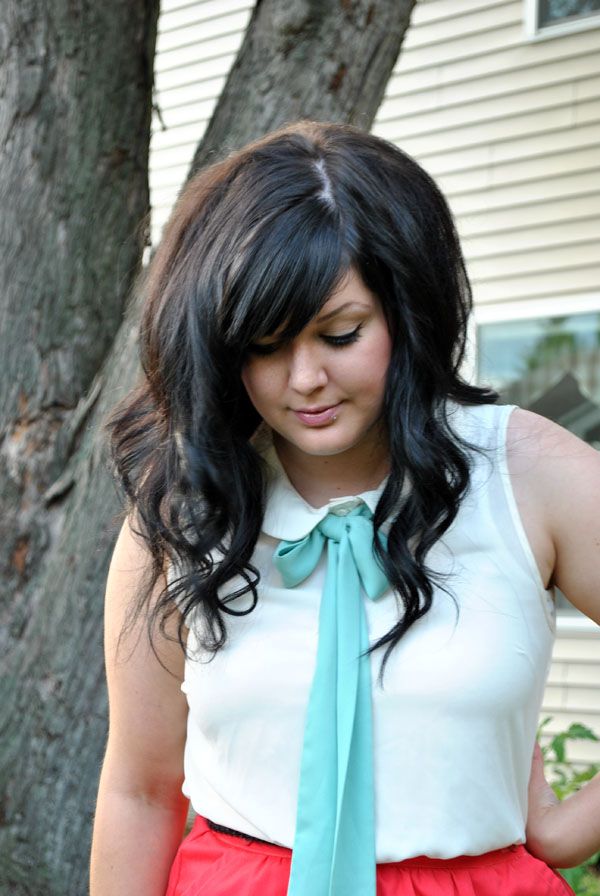 // Skirt: thrifted // Top: Forever 21 // Belt: H&M // Shoes: Target // Rings: Forever 21 and Pitaya //
These pictures are from a few days ago. I haven't done too much this past week besides work, run errands, or work on Renegade stuff, so if I make it into jeans and a t-shirt I call the day a success. I did take some time out today to dye my hair, and once Chris got home we went out to get my nephew Emerson's first birthday present! He turns one on Tuesday, but his party is tomorrow. I'm super excited for it, but I'm having a hard time believing he's one already!
Renegade is officially in one week, and I'm feeling pretty good about it! Chris made my main display the other day, and other than the fact that we bought less-than-stellar wood that's a little crooked, they're absolutely perfect! I wanted to whip up a few more things, but I think I'm at a point where I'd be cool if I didn't finish anything else. I do have lots of ~finishing kind of stuff to do, like sewing, labeling, tagging, and finishing my sign. I'm getting excited though! My nerves are less "holy crap I'm gonna puke" now. Are any of you local friends planning on stopping by the show?