A few weeks ago when Modcloth was having their Last Hurrah sale, I snagged two cute dresses for $15 each. The
first one
was a total hit, probably the best buy I've gotten from that site. The second one was a total bummer when I took it out of the package, but I decided to take my lemons and make lemonade and just roll with it.
I ordered this dress in a large, just like every other dress I've ever gotten from Modcloth, but when I got it I knew it wouldn't fit right. It's super short and pretty tight in the bust. The biggest bummer was that the belt loops were both broken when I took it out of the package, and the belt is pretty cheaply made and when it was folded in the package it left permanent creases that are already breaking. I can fix the belt loops (if I ever get around to it), wear leggin
Today was a big day off for me. I had about a million errands to run, and then I came home and cleaned my car (which desperately needed it!!). Chris and I have been wanting to take my little brother (and sister, but she's not into it) to a movie for a while, and today we were able to make it happen! We took Aiden to see Toy Story 3, and little did we know that it was his first time ever in a movie theater! It's such a cool thing to be able to experience my little brother's life as an adult. I remember the day he (and my little sister!) were born, when they crawled and walked, all of it...! After the movie I came home and packaged up some stuff to ship out. I bought new yarn in a prettttty collor today, and I plan on casting on tonight for a new cowl design I've been working on! Maybe I'll have sneak peeks soon!!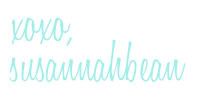 PS: Did you check out the awesome post Ashley wrote up about the hat I made for her?! Love that girl, she's such a sweetheart!!