I never settle on a favorite color for very long. Ever since I was a little kid I have had trouble deciding what my favorite color is. I usually have different favorite colors for different things, like a favorite color to wear, and one to decorate with, and one for accessories... But the last two years or so I've maintained a fairly constant favorite color: pale aqua. In fact, it's kind of become an obsession, a hunt for all things pale aqua. It's kind of a hard color to come by, so my love for this particular color has sort of morphed into a love for colors ranging from pale aqua to turquiose to mint green. I'm coveting all of these pale aqua/mint green things...
Sea Glass Necklace from Gardenleafdesign (I DIEEEE!)
Polar Bear print from Berkley Illustration (not only is the background the perfect shade of pale aqua, but polar bears are my favorite animal!!!
I honestly wish that everything I owned was this color. I want my whole life to be pale aqua!!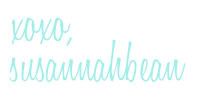 (did you notice my blog signature just so happens to be aqua?? :P)