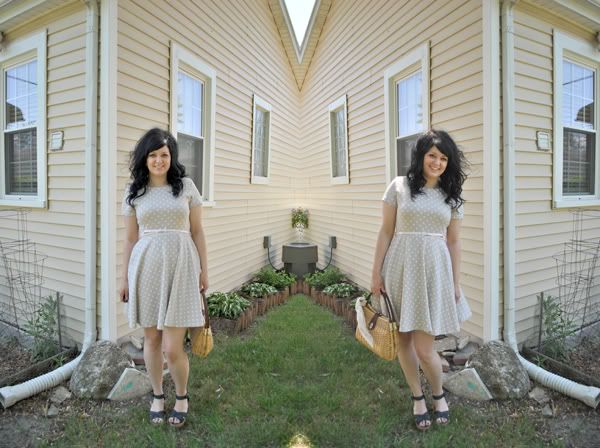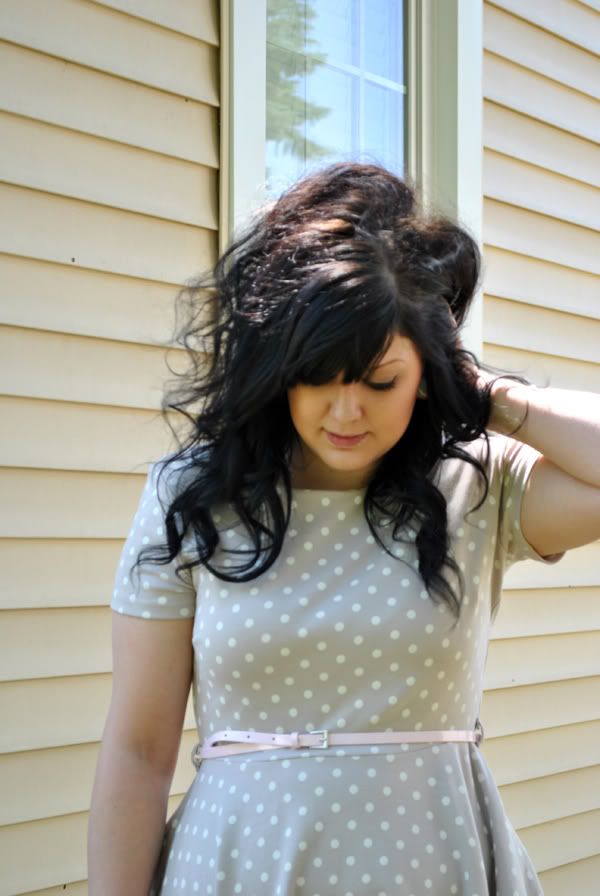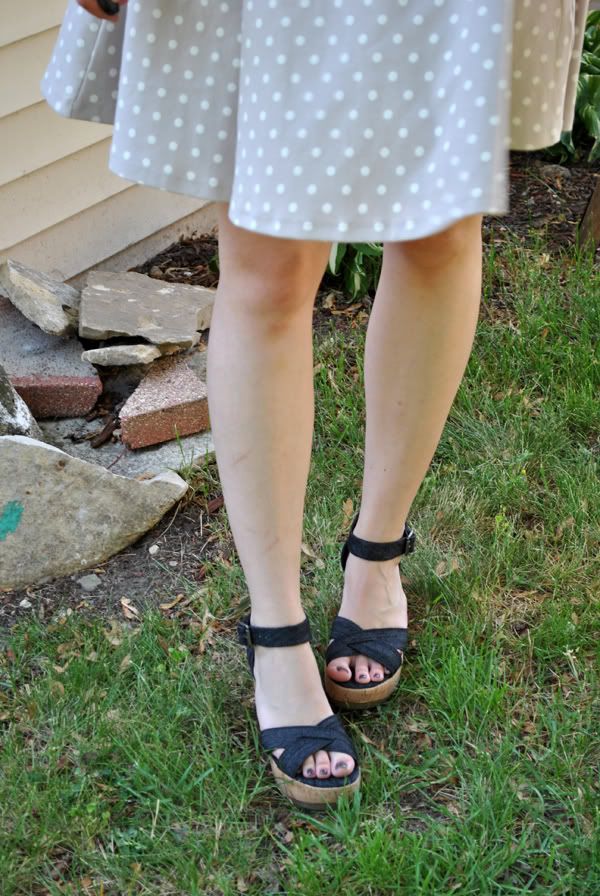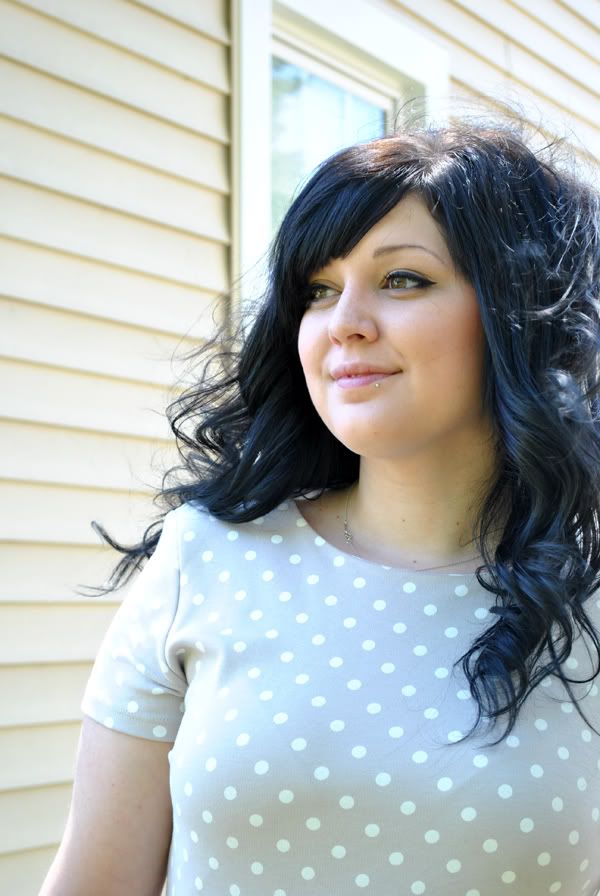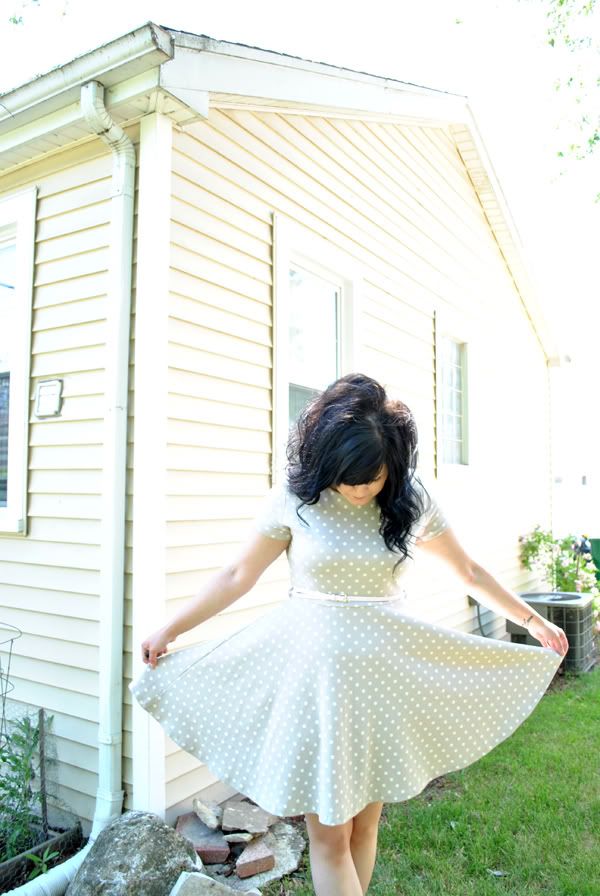 Dress: H&M
I finally had a day off today, after working seven days in a row. I was really looking forward to wearing something other than my uniform! I put on my new favorite dress from H&M (that I'm considering getting in mint, too, because duh!) and curled my hair and did my makeup extra nice, and then sat around the house I don't even care, though, sometimes you gotta love lazy days. Of course, it didn't stay lazy for long.
The second I stepped outside for the first time I promptly dropped my iPhone and it fell through the barely big enough gap between the deck and the house to the ground a few feet below. Did I mention our deck is completely sealed around the edges, meaning no way to get under it without pulling up boards? Yep. So that happened, Chris had to yank one of the boards out to get my phone out. It was one of those moments when the universe plots everything so perfectly to make you look like a big fat idiot. But at least we got it out, and you better believe I'm keeping that thing zipped up in my purse every time I walk out the door!
I've been to learn and practice more with my photography skills, but mostly I don't really know what I'm doing. I futz around with the settings and where to stand in relation to the sun until it looks pretty nice. But I'm still learning, and sometimes things look nice on that little display screen on my camera, but when I see them on my laptop they're not what I expected (like the last photo, super washed out, and I can't even tell you how many pictures I went through that were just a teeny bit blurry!). It was also super super windy today! But I kind of like the look of photos that are just a little bit off! It's all a learning experience :)
I hope you're having a great evening! I'm off to figure out what to do for dinner... It's still so nice out I'm thinking picnic!