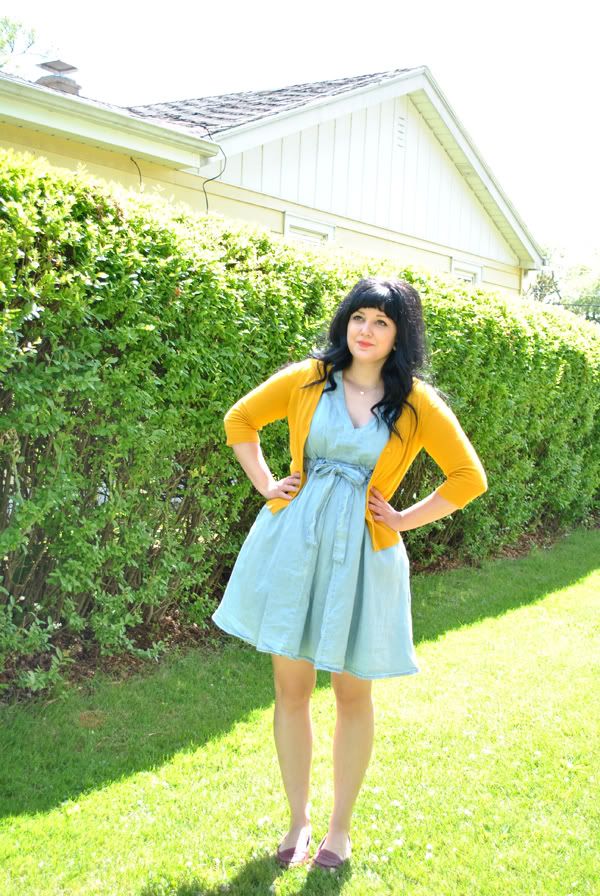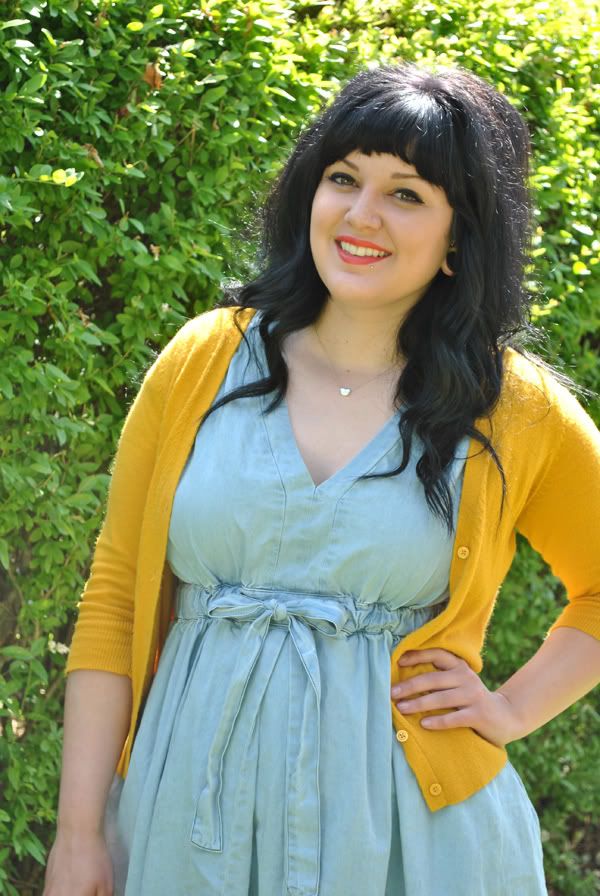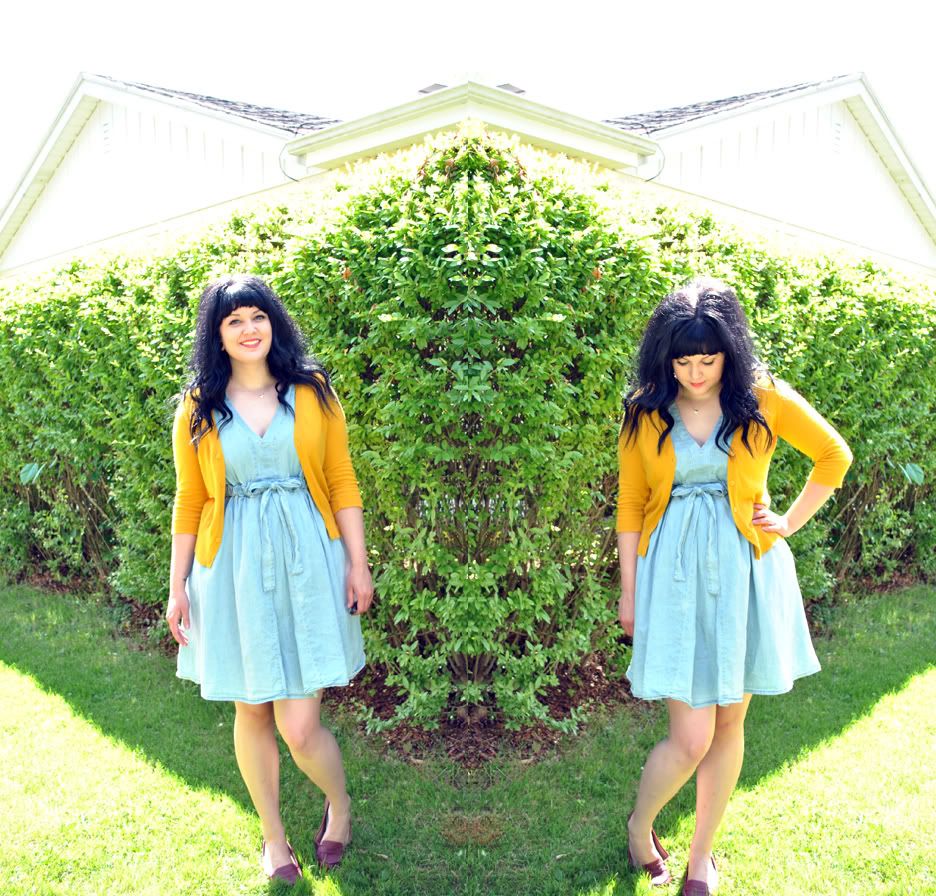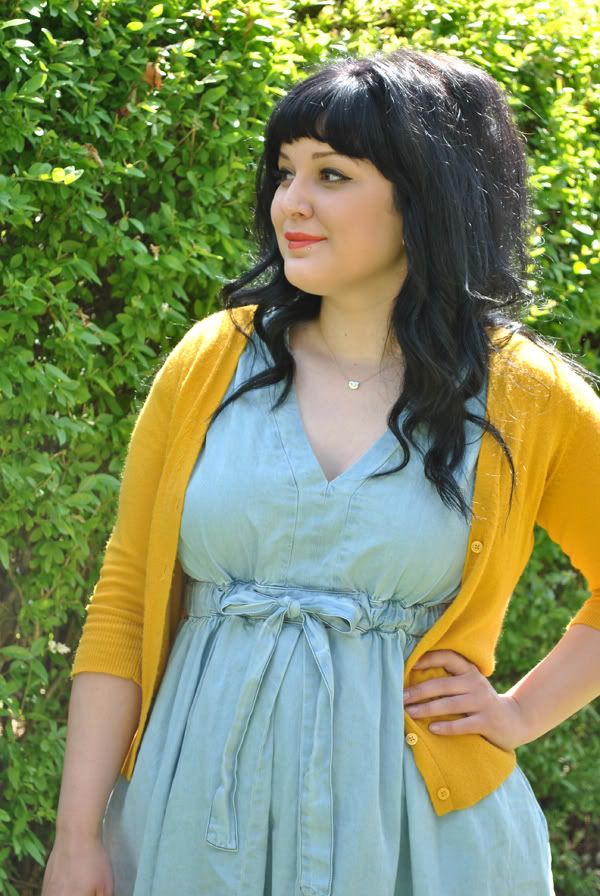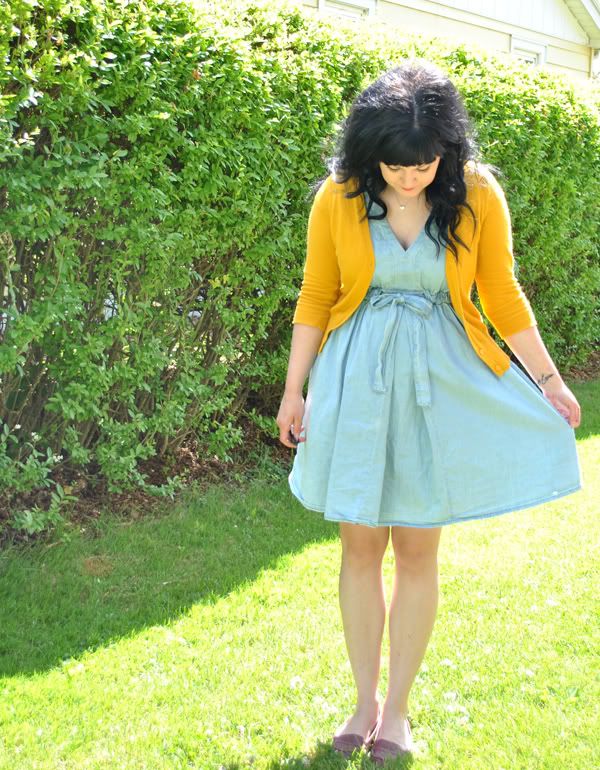 Dress: H&M
Penny loafers: Charlotte Russe
I got this dress a little over a week ago and I've already worn it three times (well, four, but the first time was only for an hour or two while we grocery shopped). I'm totally obsessed with it! It's not the most flattering thing in the world, but something about the denim and the big skirt (with pockets!) makes me want to live in it this summer. Each time I've worn it i wore a different cardigan, and that versatility has only made me more excited!
In case you didn't notice, I cut my bangs last night... I started off just wanting to trim them and then cut straight bangs on a whim. I know they aren't anywhere near straight, I'm definitely no hair stylist! But they're growing on me :) And I can still sweep them to the side (which I plan on doing since Chris doesn't really like them!). I also dyed my hair last night, and I used John Frieda's Precision Foam Color for the first time. I have to say, I'm totally in love with this hair dye! It was the easiest hair dyeing experience of my life, and I'm stoked that I didn't spill a single drop on the sink of floor like I normally do :) Total bonus in my book.
Today is my last day off before the beginning of a very stressful month at work, so I'm indulging my laziest desires and watching Gossip Girl and crocheting on the couch. I plan on picking up Chinese for dinner and maybe painting my toes to round out the evening :) Hope you're having a good day!