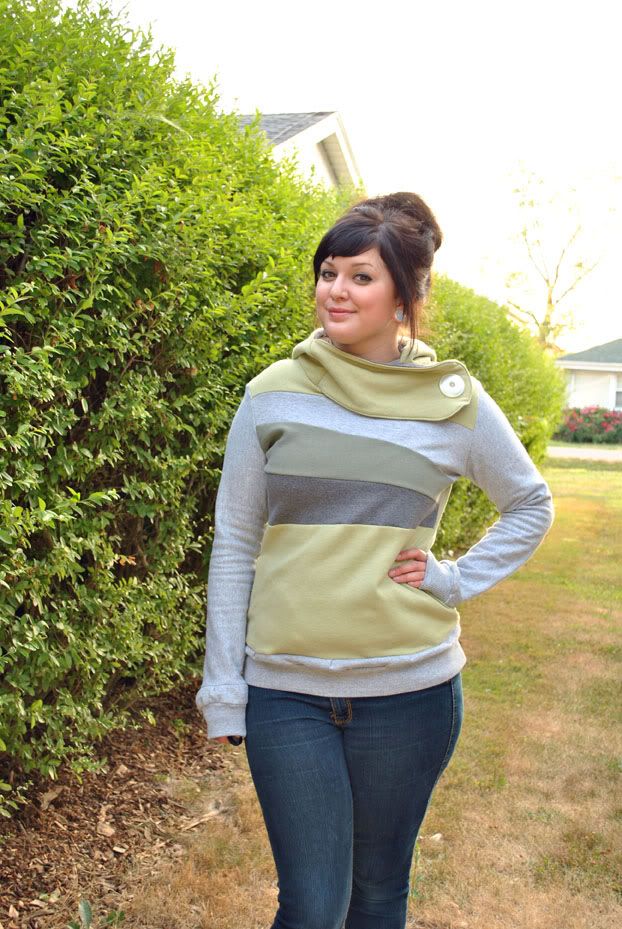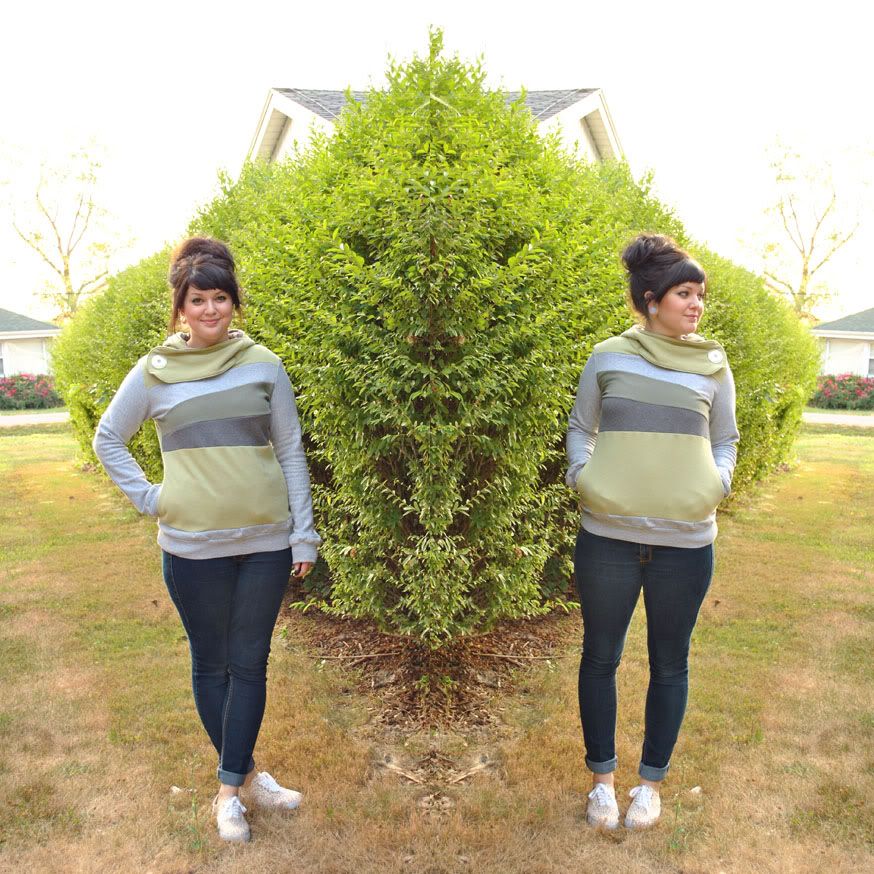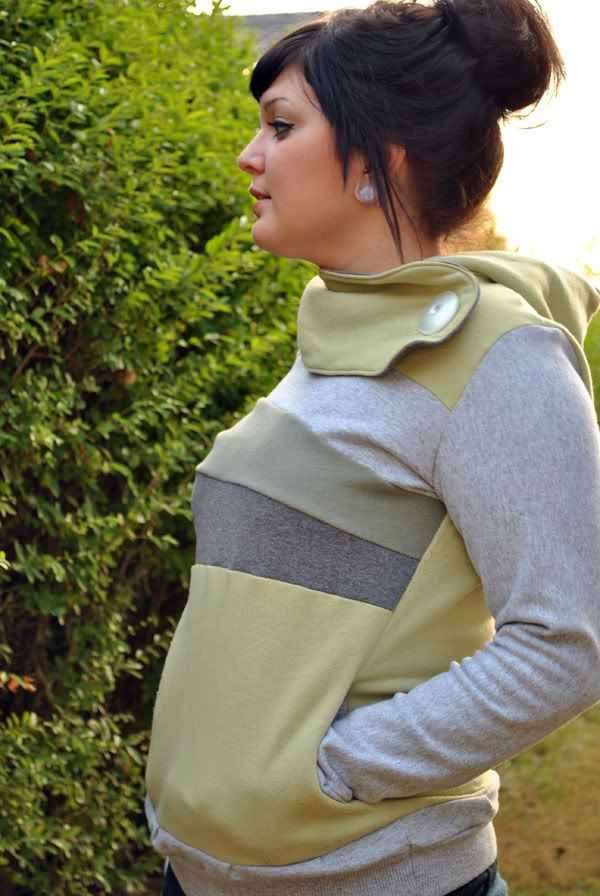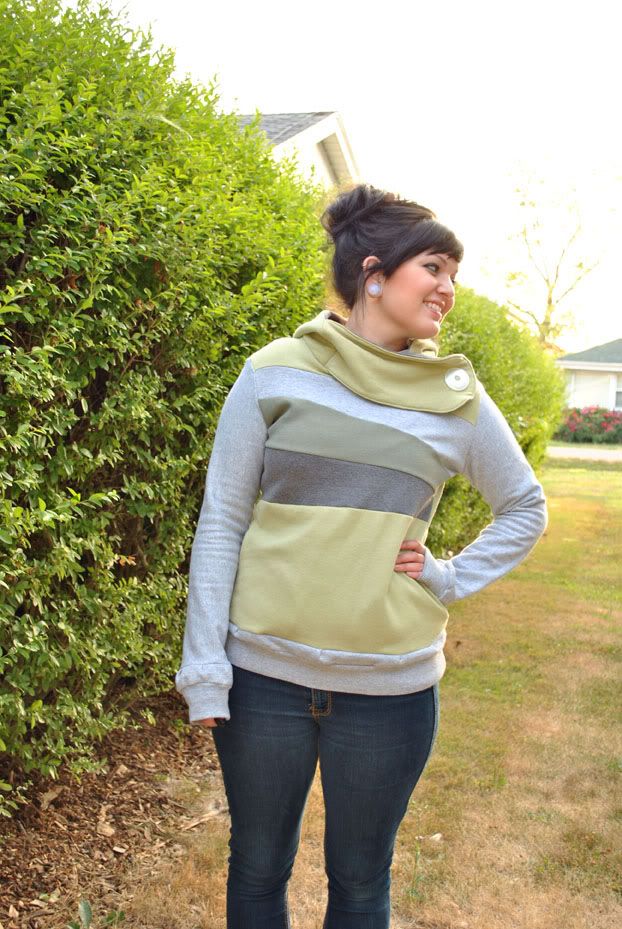 Hoodie: c/o MungoCrafts
The weather has cooled down in the last few days, and we even got some pretty intense rain a couple nights ago. It was a gnarly storm but I was excited, we haven't been allowed to water our garden or lawn for the last week or so and our already-pitiful little garden got even worse. The extra humidity has forced me into updos and comfy clothes, but I'm not complaining!
A few months back, April from MungoCrafts sent me this rad hoodie that she custom made for me. I've taken two different sets of photos in it to post on the blog but both times produced less than stellar photos. They didn't do her work justice! The problem is, this hoodie is literally the most comfortable thing I own. I wear it a few times a week, usually when I get home from work paired with yoga pants slippers :) So it did take a little extra effort on my part to not slip into a comfort-coma the second I put it on, and I luckily kept composed long enough to take these photos! I really can't wait for it to cool down around here so I can wear my hoodie all the time. And, of course, I want to add another one (or two!) to my closet! I love this one, and this shirt is amazing too!
Today I have plans to finally hang stuff up on the walls of our (not so new) place. I've been stressing out about hanging all our art and decorations because I want to get it *just right*, but having bare walls makes it feel really un-homey, so I'm gonna suck it up and get it done! And hopefully the fact that I wrote it down here means I actually follow through :)