Hi guys! I'm excited to introduce you to Andrea of Scarlett Key, and to share an awesome handmade giveaway with you! Andrea's been a sweet supporter of my little blog for quite a while, so I couldn't be happier to have her as a sponsor!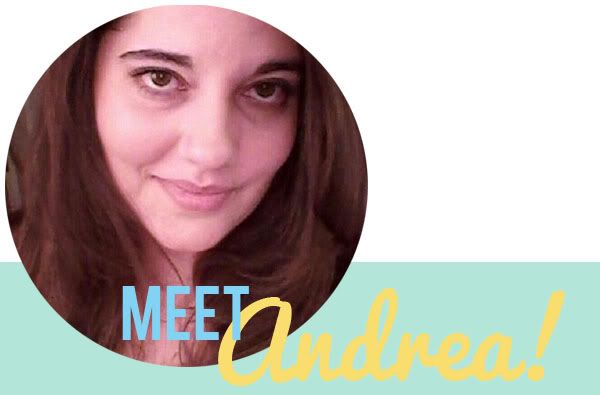 I am Andrea from Middle-of-Nowhere, Ohio and I'm so very excited to be here on the blog this month! I'm a 27 year old Psychology student (can't wait to finish so I can work with special needs children!). I have fur babies that take up a lot of my heart - Cody, a 12 year old Jack Russell, and Bryant, an almost five (?) year old Australian Shepherd mix, are my doggies and Elroy is my insane kitty. Family and friends are everything in my world. Thankfully, I have some amazing family members and the best friends a girl could ask for! My favorite job that I've actually had was working at the local library. Um, hello, they paid me to read all day; it was Heaven. I have six tattoos, three of which are quotes... I have "la vie est belle, et elle commence demain" (life is beautiful, and it will begin tomorrow~French), "ad astra per aspera" (to the stars through trials~Latin), and "love begets love". All three quotes came from special places and hold even more special places in my heart.
Scarlett Key
came about when I lost my job and filled my days with doing things like finding Susannah's blog and keeping my hands busy doing things I learned many years ago - knitting, crochet, and sewing. I spent an incredible summer with my Grandmother when I was about 13 and she taught me so many things that I've turned to when I need to de-stress, calm down, or occupy my mind with something other than Friends reruns on tv. I ended up being unemployed for just over a year and took that time to focus on doing something that I truly loved, creating fun accessories! What started out as just hair bows has turned into bow, head bands, bookmarks, and this month I created my first set of purses and sun glass cases to add to the mix! I can't wait to add even more purse styles to the shop in the coming weeks. With the new additions, I've also ventured out in the world of vending. I'm not gonna lie and say that I had my first festival this past weekend and I might have cried a little when I drove over to the venue because it was literally one of my dreams coming true!

Andrea is offering up prize pack worth over $50 from her shop! You'll win the bag shown above (navy and floral, lined in white) and a matching sunglasses case, and your choice of two hair accessories from
her shop
! You must be a follower of susannahbean.com, and please leave a separate comment for each of the following entries:
-Visit
Scarlett Key
and leave a comment with your fave item!
-Follow
Andrea's blog
(through GFC or bloglovin', let her know which!)
-Tweet about the giveaway with the following message: "Enter to win a $50 handmade prize pack from @prajaline on susannahbean.com! http://bit.ly/SPP2IQ
That's four chances for you to win! This giveaway is open to US and Canada residents only. This giveaway will end on Friday, July 27th. Thanks so much to Andrea, and good luck to you!