I just wanted to start by saying thank you for all your wonderful comments on my last post. It's so reassuring to post something personal like that and then get so much positive feedback. So, thank you! (PS- I'm working my way through responding to all your comments on that one, too!).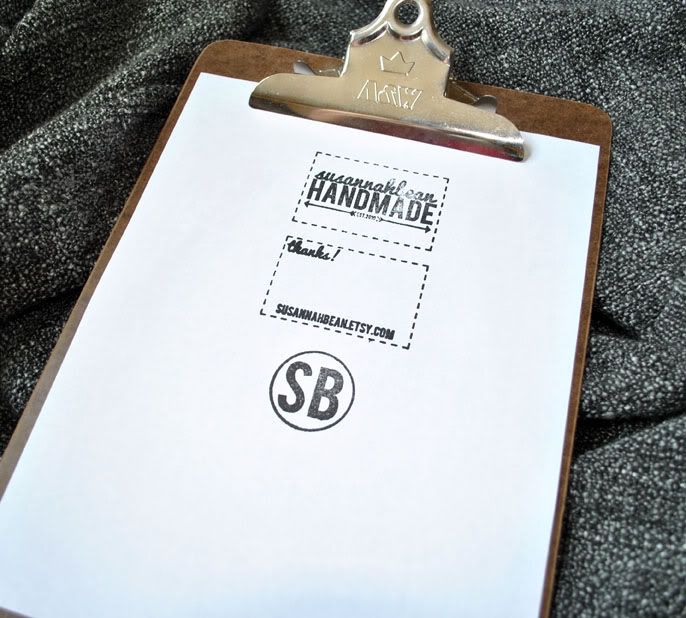 So in preparation for Renegade in September I'm trying to get all the odds and ends of my shop in order. I've always sorta had a theme with my packaging and tags, but it didn't really ever look intentional, so I'm trying to get a new look going. I ordered these custom stamps from my friend Ashley of
Under Those Neon Lights
a couple weeks ago, and they turned out so good! I can't wait to show off the whole shebang, I'm just waiting on a few more things to arrive.
Right now I'm wasting time before heading in to work for the night, watching Parenthood and crocheting on the couch :) Hope you're having a wonderful day!