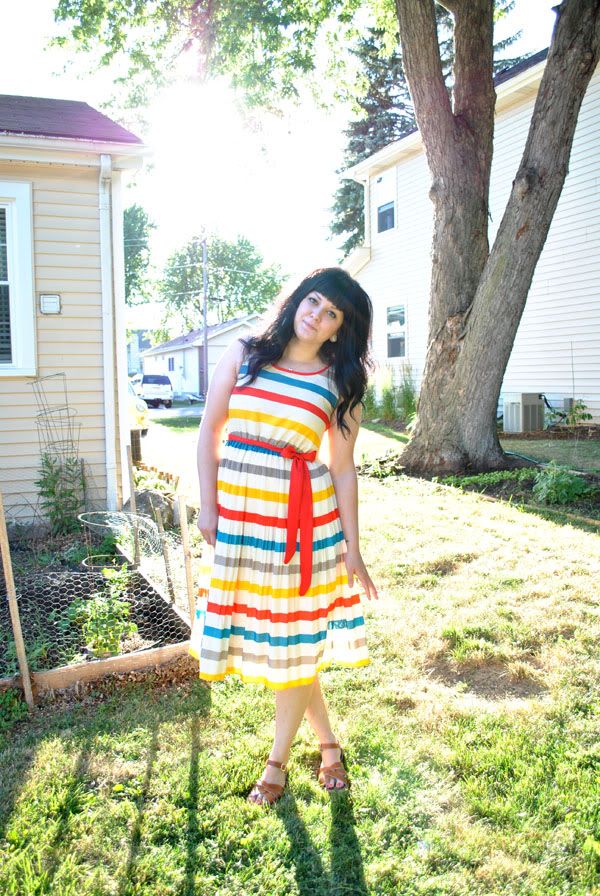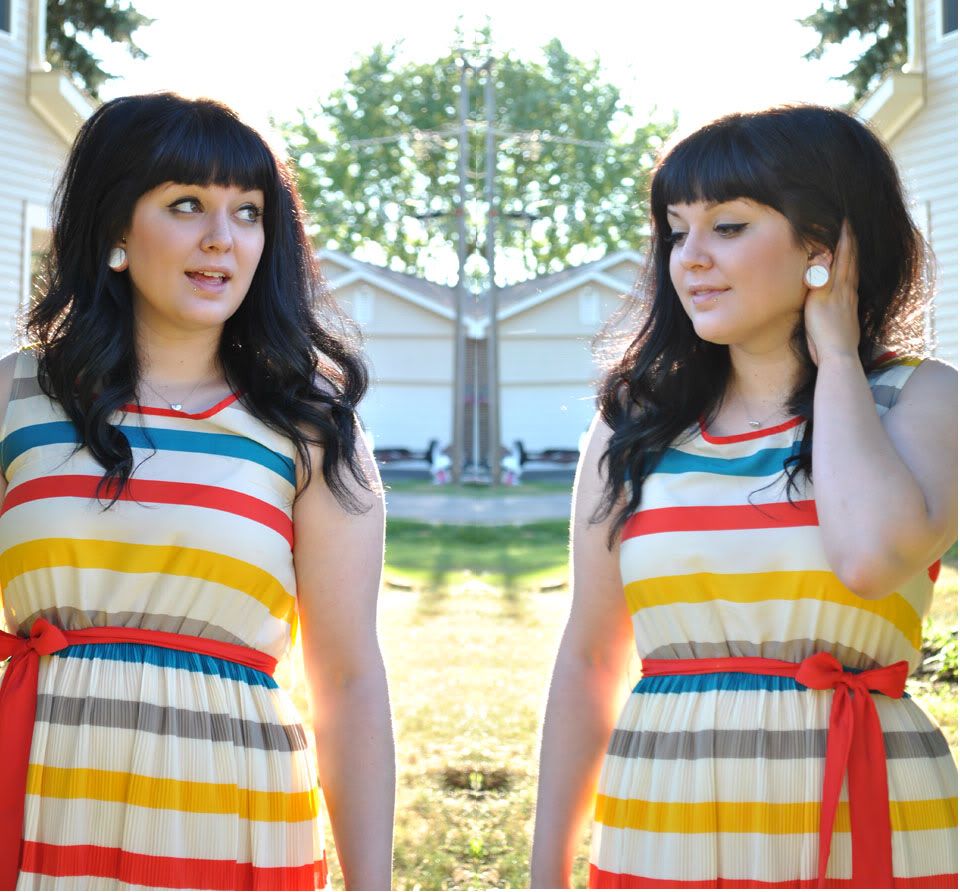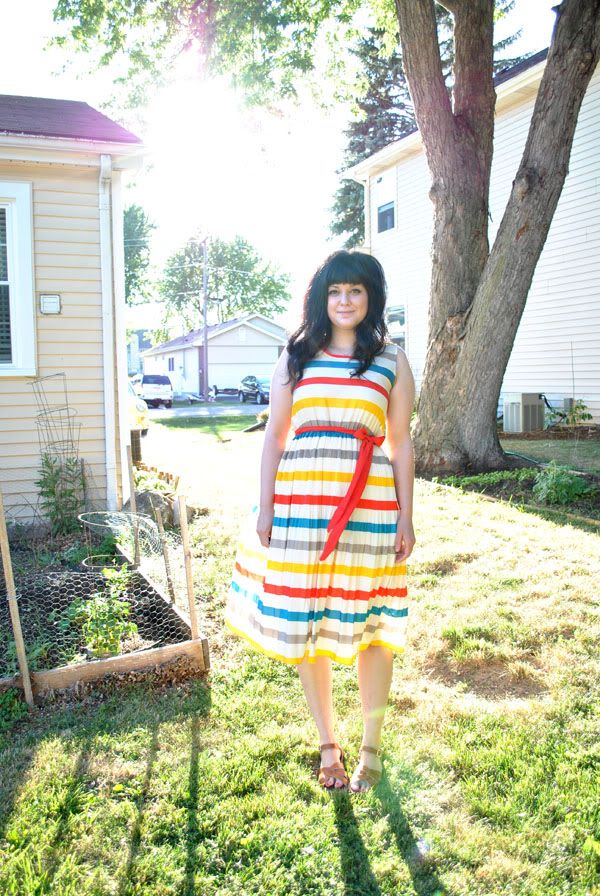 Dress: Akira (last year)
Lately I've been doing a lot of reflecting on who I am and how I got to be this way, mostly because I just turned 26 and it's a weird age and I feel old, but I also feel really young and unprepared, and it's made me sit and think about a lot of stuff, so I thought I'd share some of it with you. None of the stuff I've been thinking about has really gotten me anywhere, if anything I've been left with more questions than answers, but I'm ok with that :)
I mentioned that I feel old but also really young at the same time... I'm not sure if you've ever had that feeling, but it's followed me around my whole life. I feel like I'm mature, and I'm confident in myself, but when I look at other people I feel completely immature in comparison. I remember being a freshman in high school, seeing the seniors and thinking "Man, they're like adults, and they look so much older and cooler than me!". And then I got to my senior year, and I felt nothing like how I imagined those seniors did. I felt like a little kid. I still feel like a little kid most of the time. I look at other people my age and they seem like adults, with adult responsibilities, and the capability of dealing with those responsibilities like adults. But here's me, who shies away from any adult decisions or responsibilities (hello, my car needed an oil change like 4,000 miles ago...). But in a lot of ways I appreciate that I feel so young still, it makes me realize I'm not in any hurry. A lot of my friends are getting married and having kids, and while I do so badly want those things, I also have enough confidence in myself to know that I'm not totally ready for that stuff yet. I know I will be when the time comes, but I don't need to rush it.
I guess what it boils down to is that I still have plenty of growing up to do, but I'm not going to force myself to become something I'm not. I need to stop feeling negative about the fact that I'm doing things different than my peers. We're all on our own paths. Of course I'll tackle the silly things like getting an oil change, but I don't really feel like I need to grow up and act my age. I like who I am, and all of this is a part of me. I hope this makes at least a little sense, it's a weird thing to put into words!
Have any of you ever felt like you're "behind" compared to other people?