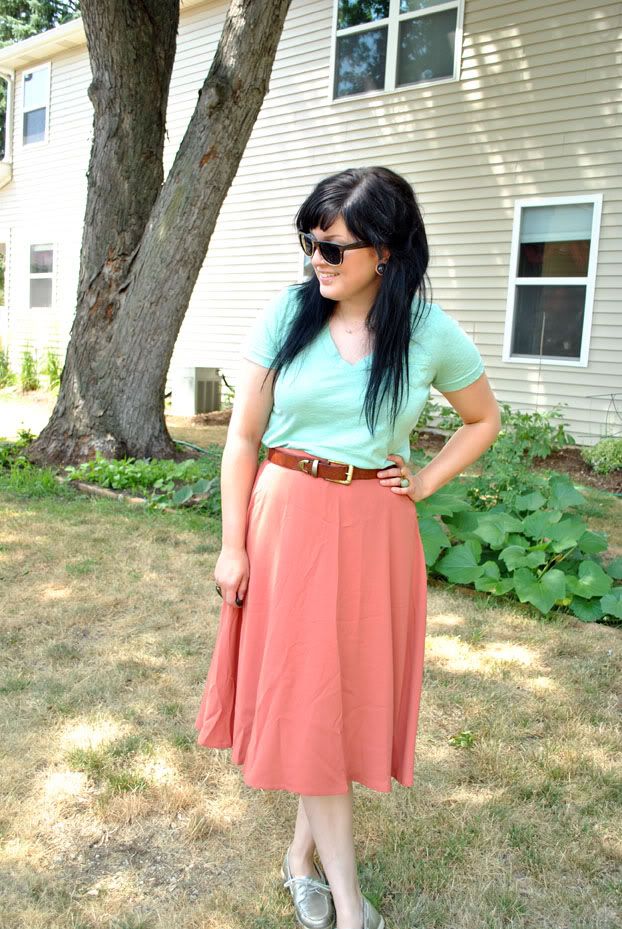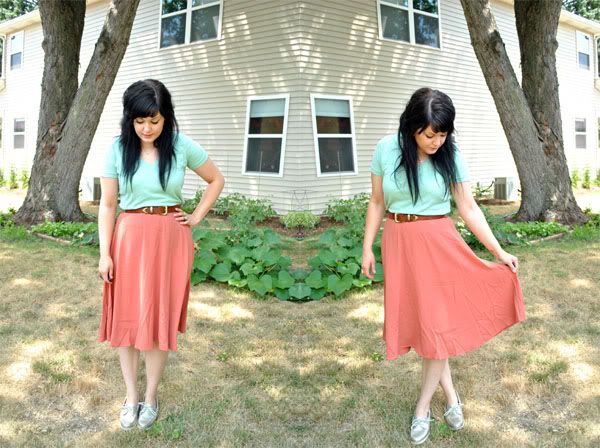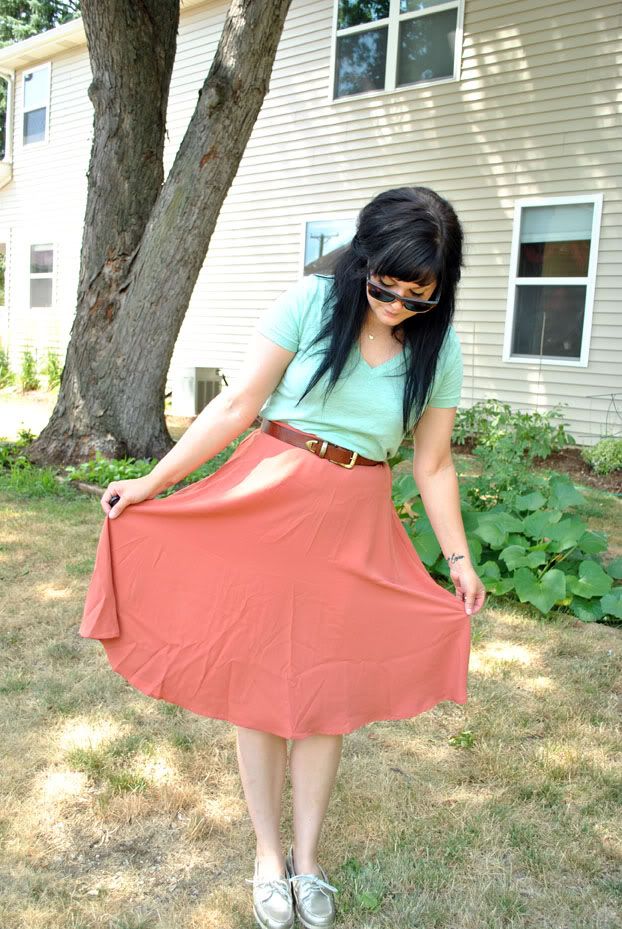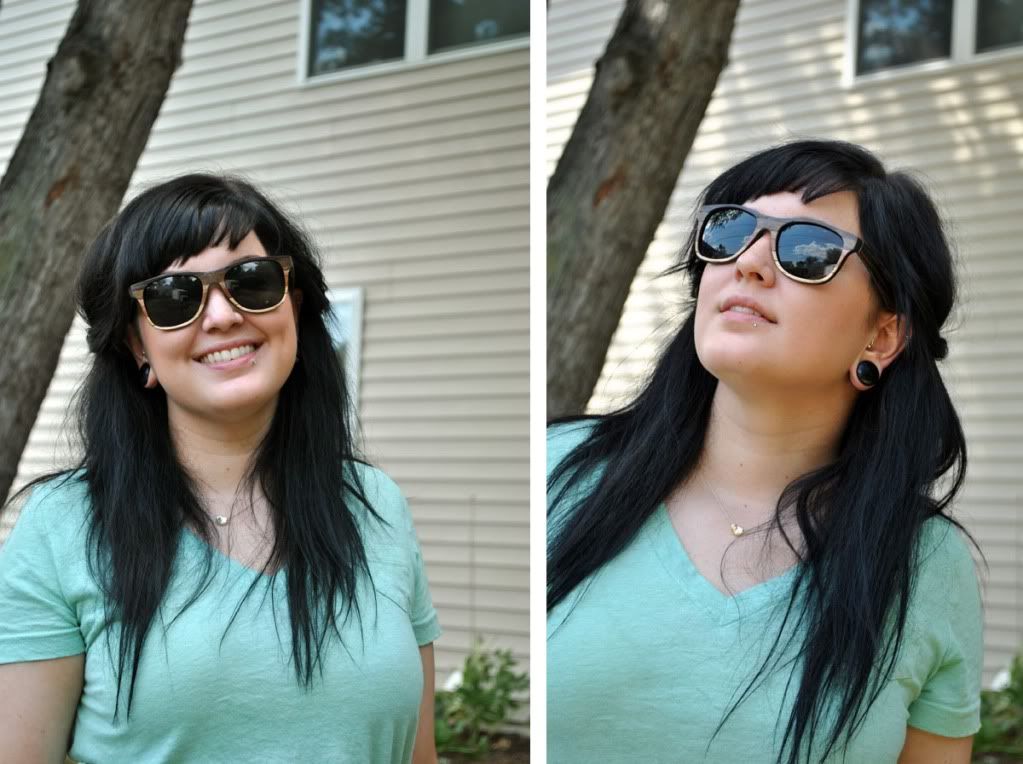 Sunglasses: Tumbleweeds
Are you guys tired of my mirrored pics yet? Hope not, 'cause I like them :) A few weeks ago I pre-ordered my very first pair of my dear friend Beca's amazing sunglasses, and they arrived a few days ago! If you've been living under a rock, you may not know that Beca and Doug of Tumbleweeds Handcraft make the coolest sunglasses in town, and on top of that they're my partners for Renegade this fall! I had to snatch a pair of these pretty ombre glasses, but I'm already eyeing some Lolitas since Chris has basically stolen these from me :) Head over to Beca's blog and shop to check out how awesome she is!
The other night (or early morning, it was like 2 am) I decided I need more skirts in my life, so I impulse-online-shopped for some at Forever21. I got the one in this outfit and the same thing in brown, plus a yellow chiffon one to add to my closet. I love love love this skirt, but both this one and the brown one have a weird imperfection on my left hip that makes me look deformed. Eh, I don't mind though. The other thing is that it's super prone to wrinkles, but I'm cool with that too. Just adds character, yeah?
I'm gonna spend my night crocheting (what else is new), cleaning, and drinking coffee (we just got Starbucks Via instant coffee and I'm a little obsessed already). Hope your day is rad to the max! xo.