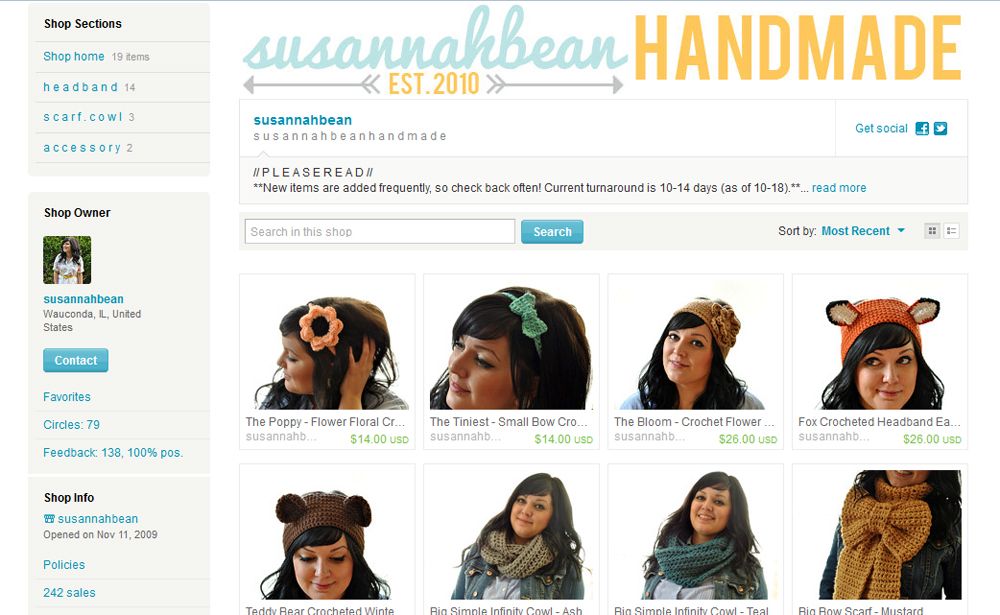 I'm super excited to have new product photos up in
my shop
! I swear, some of those photos I had before were... not flattering in the least. But these ones are pretty cute and showcase my items in a much more realistic way! I also listed a couple
new
headbands
, and relisted some
old ones
. I'm plugging away at my current orders, and I'm also trying out new designs to put up soon!
[Okay also, I noticed a spelling error in my super-awesome-and-crazy-time-consuming color card, so please suspend judgement since I'm aware it says "creal tweed" but I'm too tired to deal with it at the moment :) ]
What do you think of the new look??