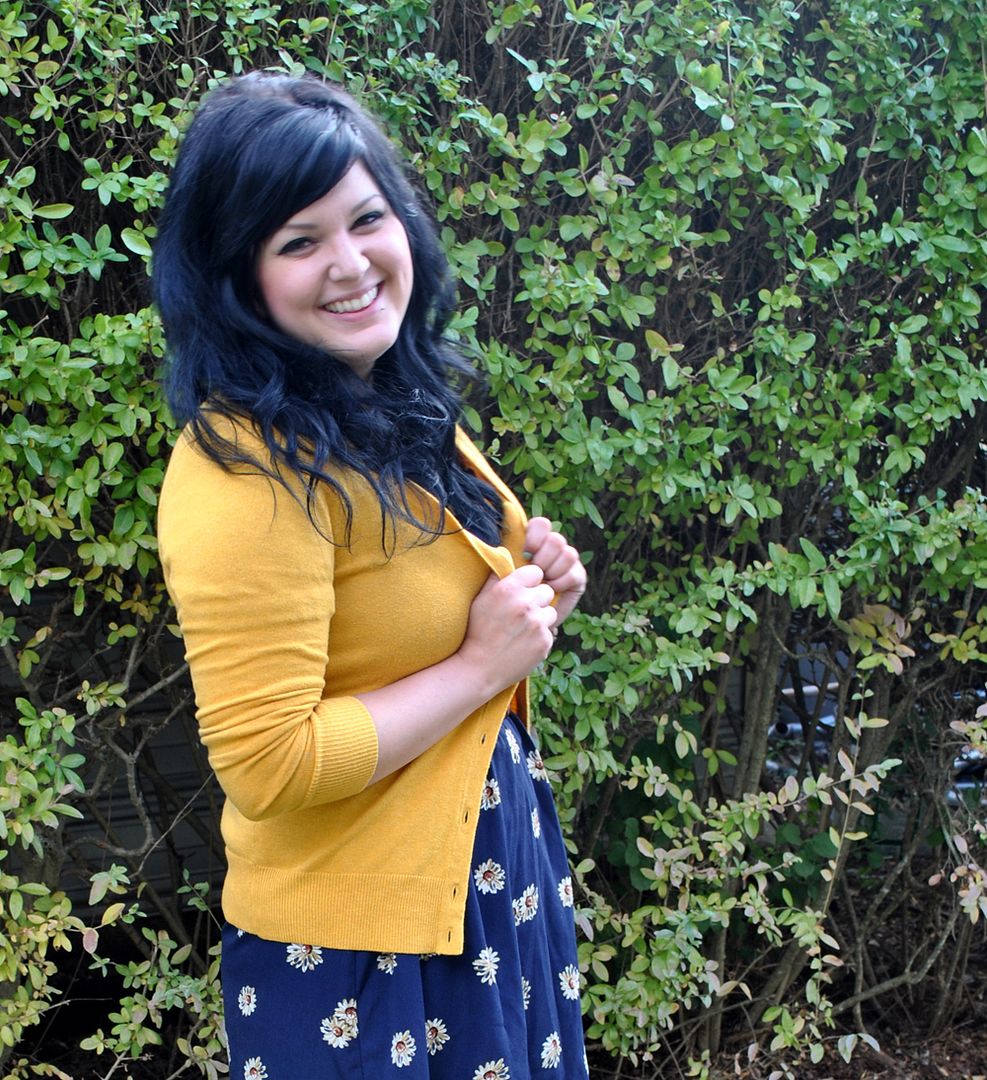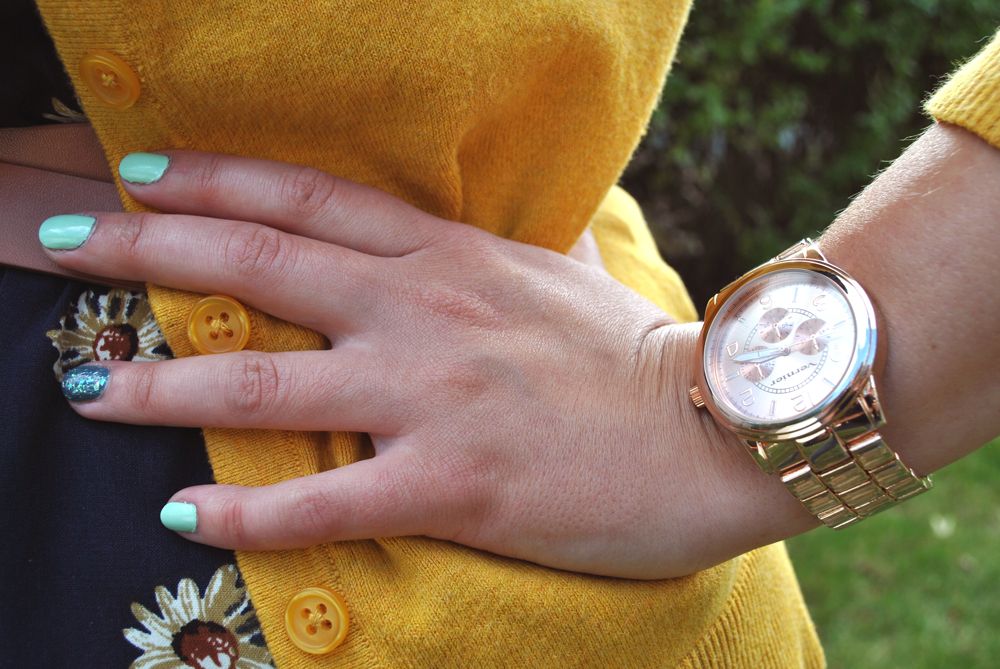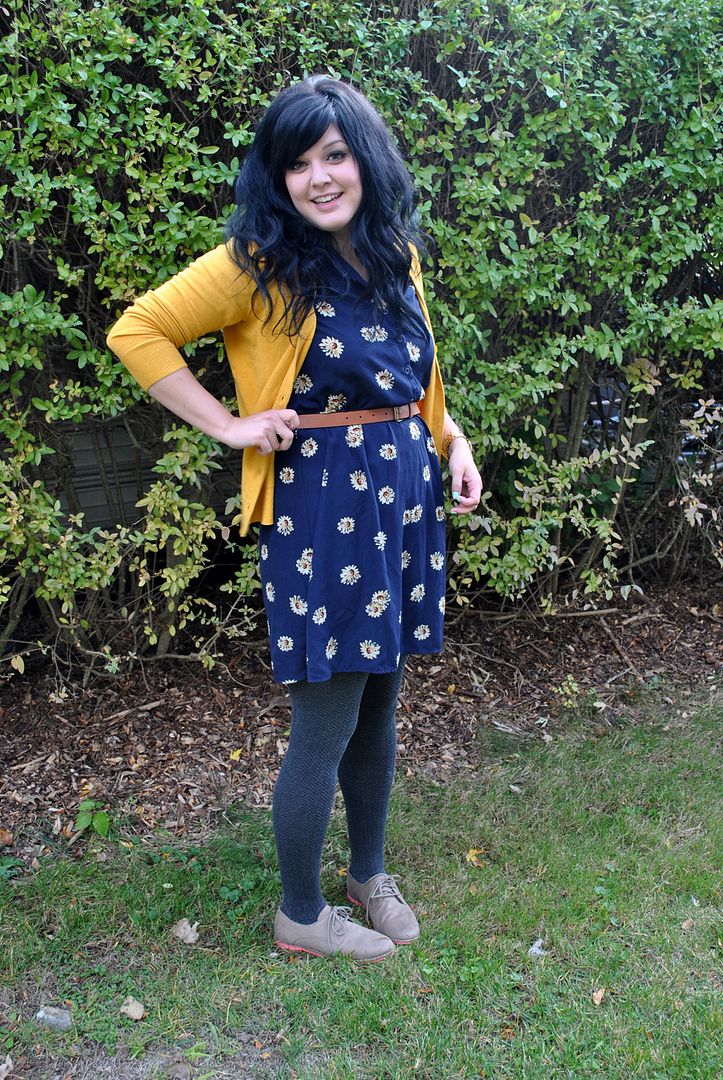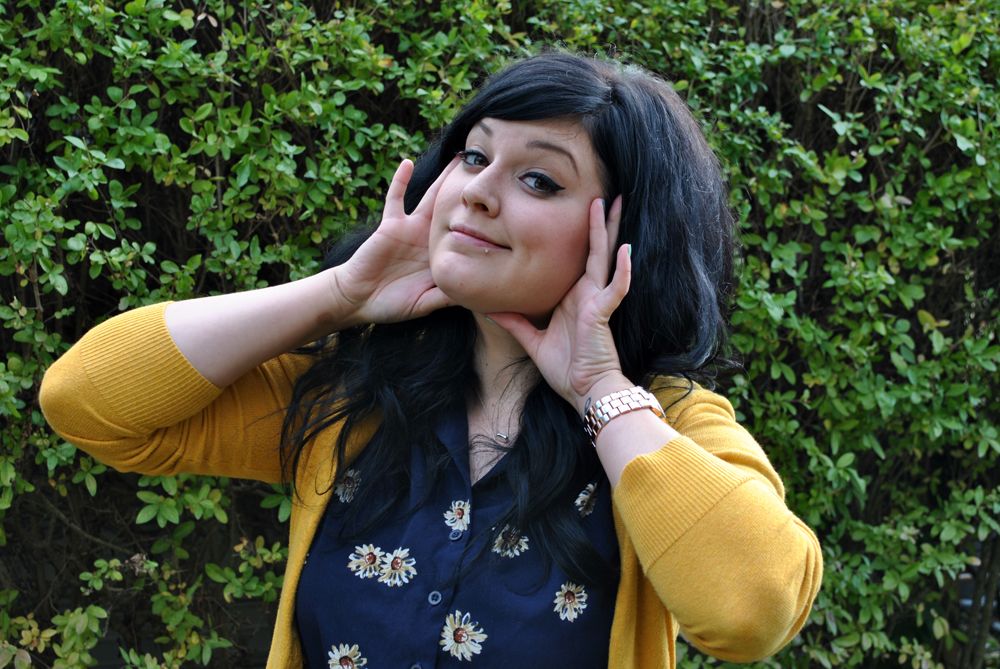 // Dress: Forever 21 // Cardigan, Tights, and Shoes: Target // Watch: Vernier (from Groupon) //
For the last few months I've been taking my outfit photos with a tripod and remote, but Chris was around today and I asked him to take pictures for me. I seriously couldn't keep a straight face! He was saying the most ridiculous stuff, and there were many more awkward mid-laugh photos that I'm comfortable admitting. I picked this dress up at Forever21 in Indianapolis when I was there with Kaelah, and it might qualify as my favorite thing to wear. I feel a little Angela Chase-y in it. The only issue I have with this dress (and shirtdresses in general) is the dang sleeves! They're always way too tight for my chubster arms when they're buttoned, and then they bunch up under a sweater. It causes me way more grief than it should, but it's a big irritant for me. Also, I got a watch because A) it's "rose gold", B) it makes me feel like a grown up, and C) it was $20 on Groupon. Good enough for me!
Right now we're cuddled up on the couch watching old episodes of The Office and I'm dreaming up new designs for the shop. I'm really loving the extra time I have to focus on my business and craft, but I know it won't last forever. Gotta take advantage while I can! Anything you'd like to see make an appearance in my store??
I hope your day has been great! I'm off to frost the sugar cookies I made earlier (seriously, this extra time is awesome!). xo