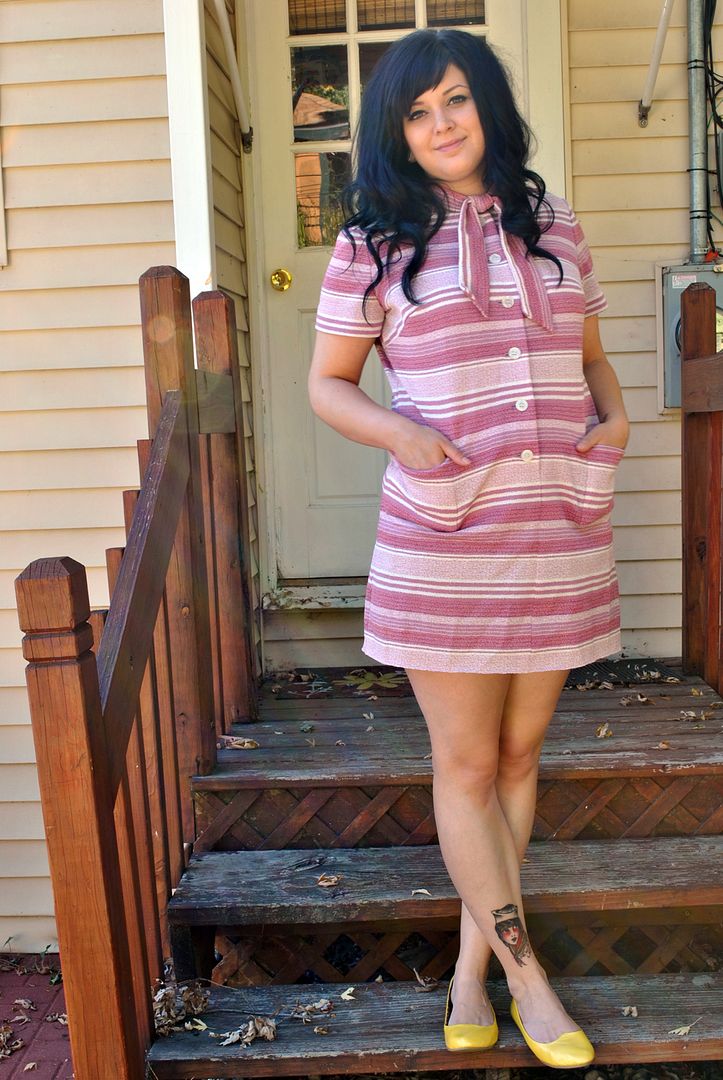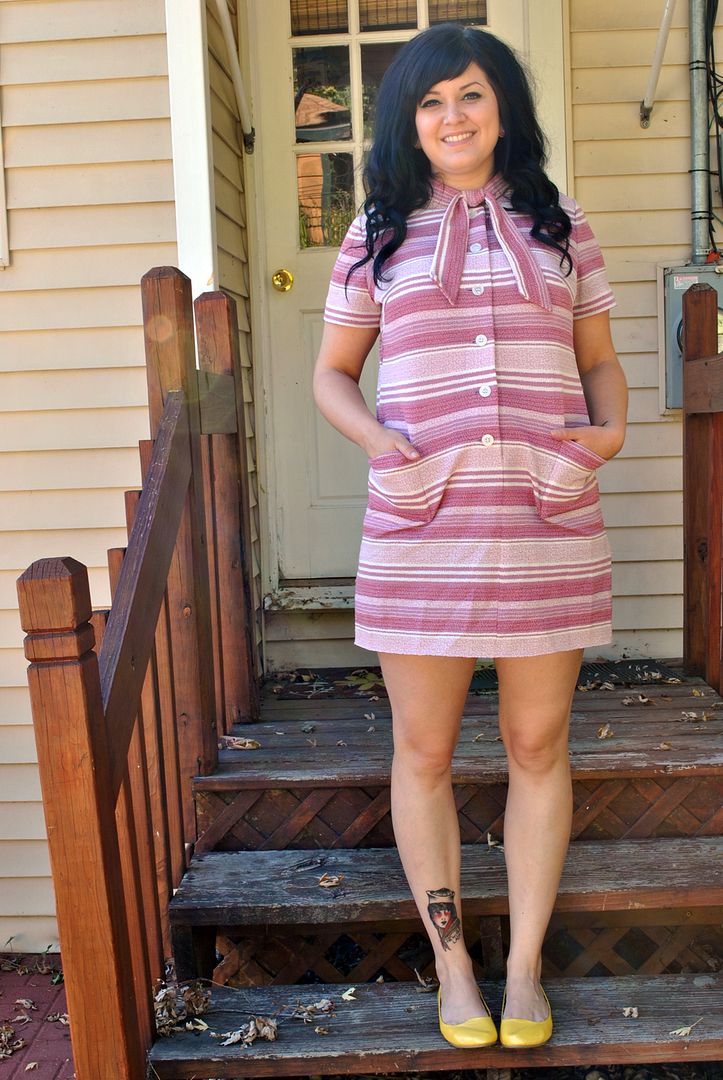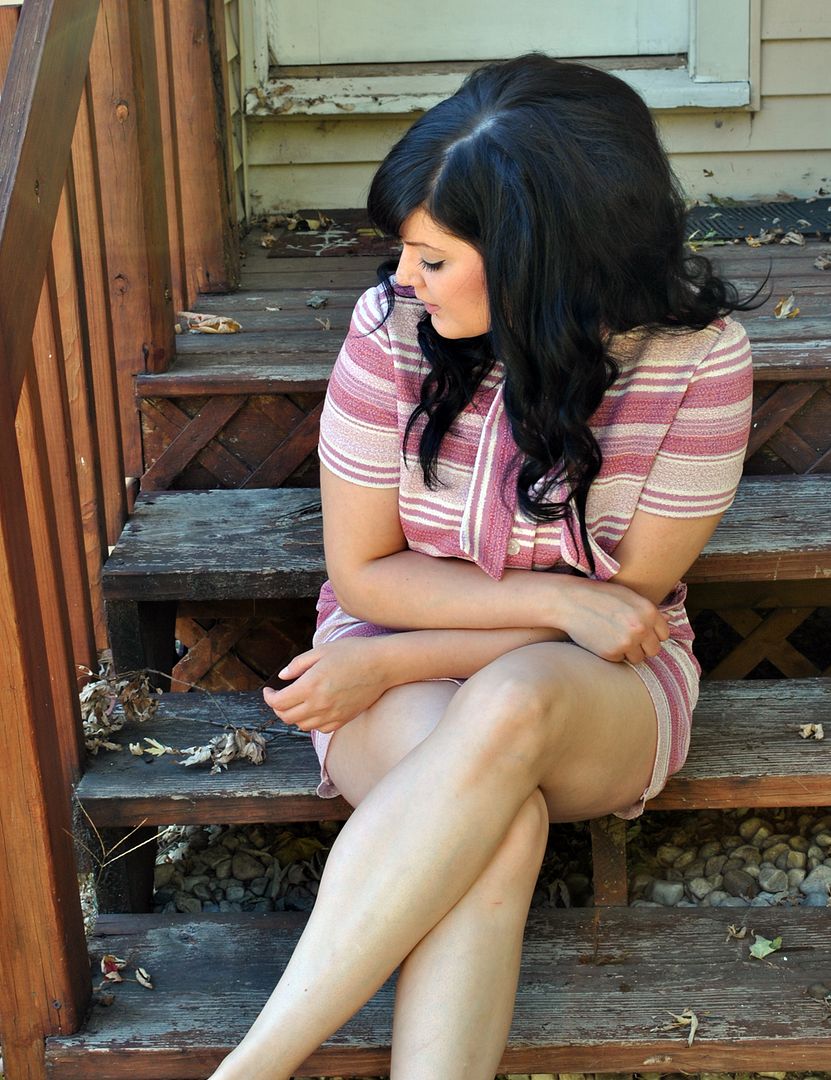 // Dress: Vintage from eBay // Shoes: c/o BAIT //
I took these photos last week before Chris and I drove down to Tennessee for Kaelah and Mike's wedding. I bought this dress off eBay quite a while ago and it finally showed up in the mail. I was a little bummed when I saw it, though, because rather than being this length originally, it looks like the seller just hacked off the hem to shorten it. I hate that trend, that all vintage dresses need to be reconstructed into micro-minis or hi-low skirts to be ~fashionable. The sellers shouldn't mess with them! I see so many cute dresses that are rendered unwearable because the seller chopped off inches of fabric so that it'd look good on their model in the photos. Ugh, I could go on but I'm sure you get the picture :)
So Kaelah and Mike's wedding was a complete and total blast! It turned out beautifully, even though the weather didn't really cooperate. I brought my camera and took exactly zero photos, so I'll have to wait to see pictures on Kaelah's blog just like you guys! I'm sure they'll be amazing!
Chris and I drove back Sunday, and on Monday I had my last day at work. Yep, I quit my job! It wasn't exactly planned, but the situation there had gotten a little too tense for anyone's good. So I made the decision sort of spur of the moment, but I'm glad I did! I'm in the process of trying to find a new job, so wish me luck!
Today I'm enjoying my first day of "freedom" with lots of cheesy movies and TV on Netflix, some crocheting, a little grocery shopping, and I plan to do some reorganizing and redecorating later on . I hope you're having a great day!!