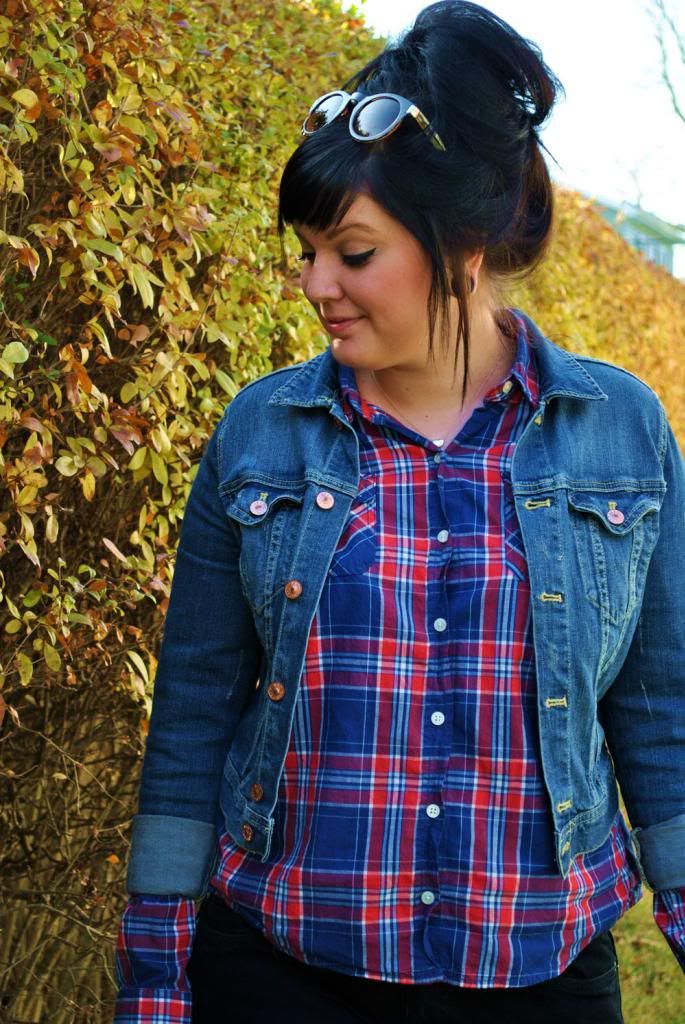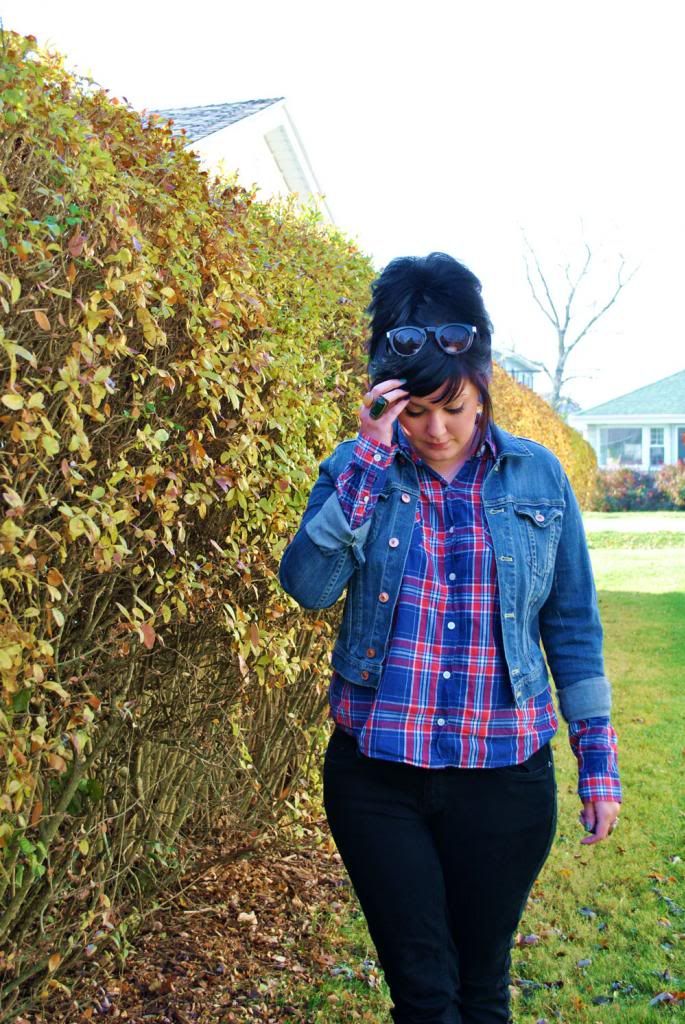 // Jacket: H&M // Shirt and Jeans: Target // Boots: Thrifted // Sunglasses: Five Below //
I haven't done an outfit post in forever, it seems, mostly because I've been hard at work being a couch bum and crocheting all day. I definitely feel like my style choices have shifted to reflect comfort more than they ever have before. I've been wearing a lot of t-shirts and jeans, and I'm trying to get my hands on all the plaid button ups and flannels I can. It's been a n

ice change of pace, but I'm really missing my dresses!
I thought I'd mention this too- I've been selling some of my clothes on Instagram, and now you can view IG profiles on the web! So here's the link to that if you're interested. Shipping is included for the US, $5 extra f

or Canada/International.
Hope your day is going well! Rest up, fellow Americans who celebrate Thanksgiving, we've got a lot of eating to do tomorr

ow!!