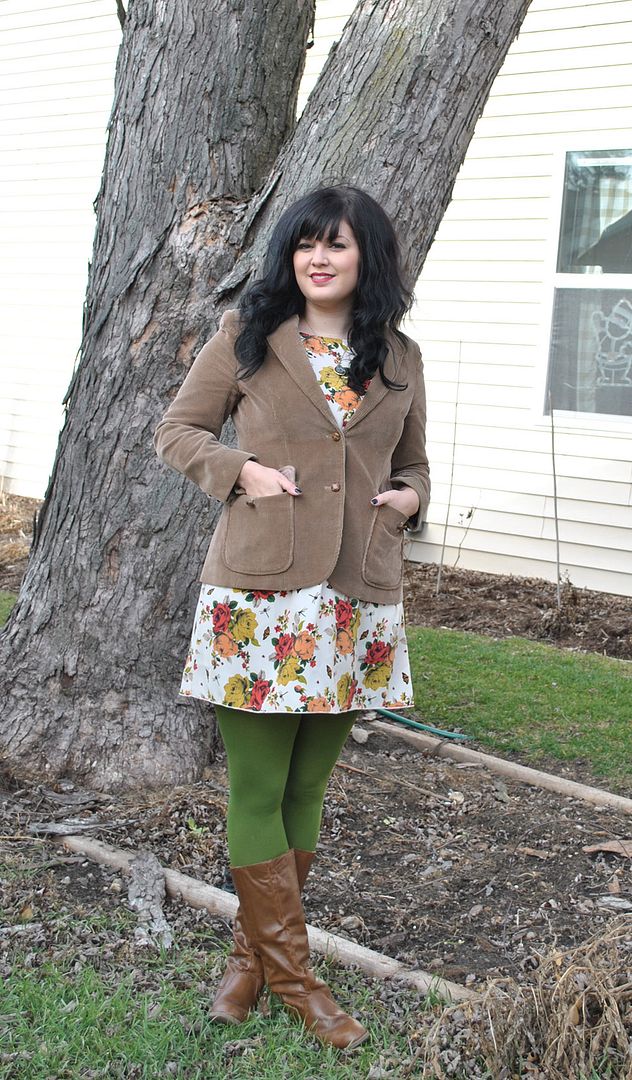 // Jacket: Thrifted // Dress and Necklace (sold out): c/o Kintage // Tights: We Love Colors // Boots: Target // Lipstick (Moscow): c/o Radiant Cosmetics //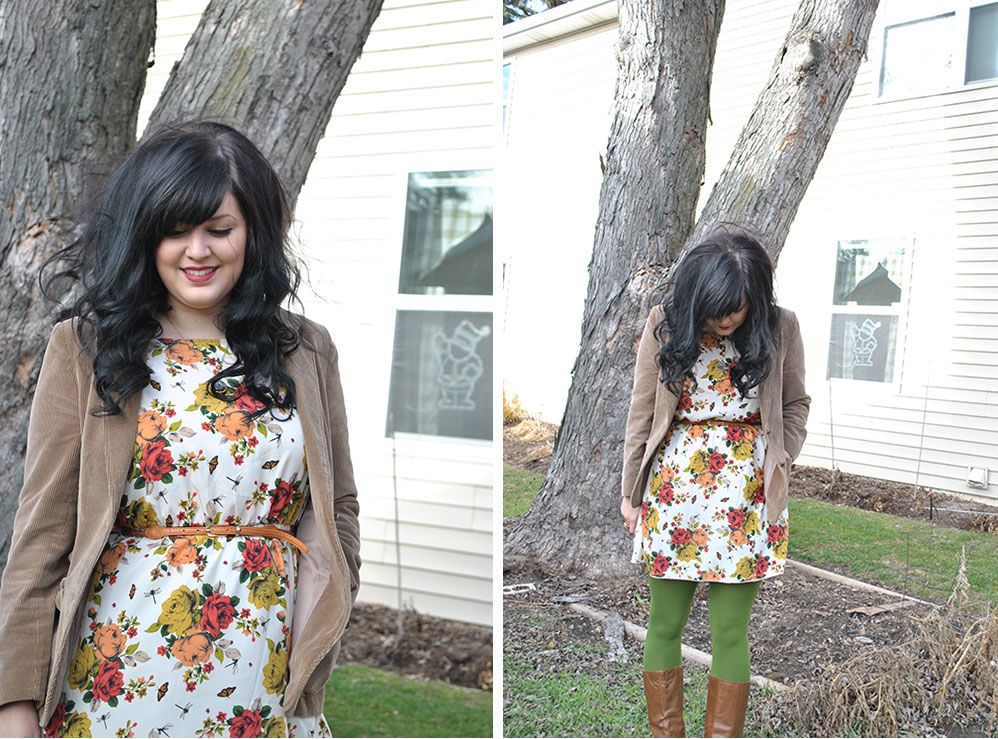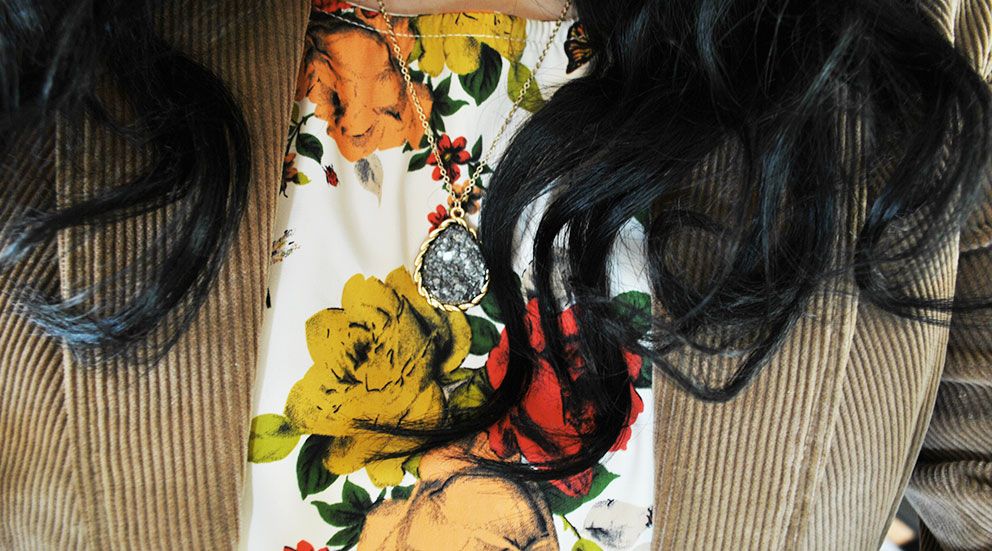 This dress is easily my favorite floral print of all time. I can't get over how perfect the colors are! The fit is great too, it has elbow length sleeves that I had to hide because it was freeeeeezing! And windy, too, hence the crazy hair. But I couldn't pass up taking some photos in this outfit, it all just came together so nicely, even my lipstick matched! I'm in love with this lipstick, too, I've tried other mattes that end up drying out my lips really quickly and getting gross, but this one from Radiant stays creamy!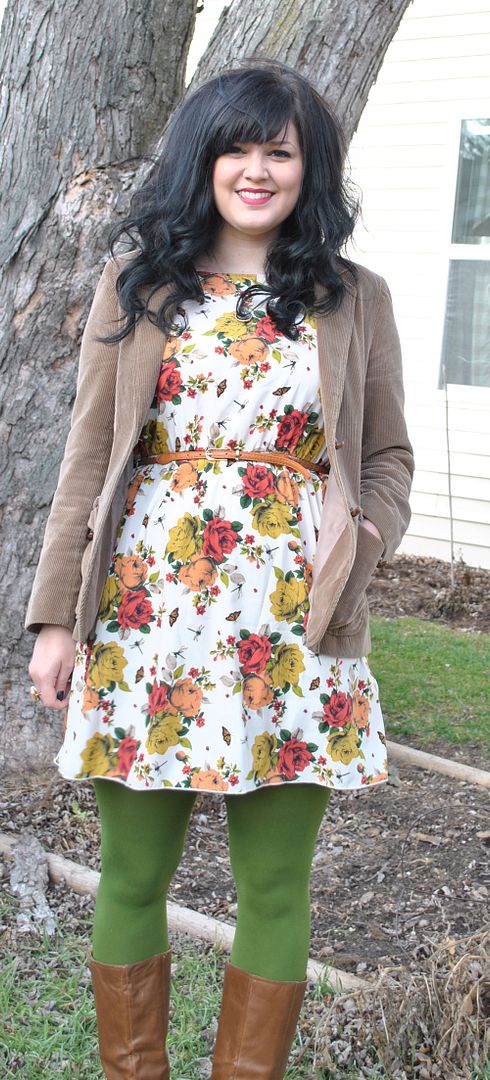 Today I'm hustling to finish a few orders, and enjoying my alone time before the rest of the week gets crazy! Babysitting my nephew tomorrow, college friends are in town for hang outs on Thursday, and then a holiday party on Friday! But today is for Law & Order: SVU and leftover Chinese food on the couch :)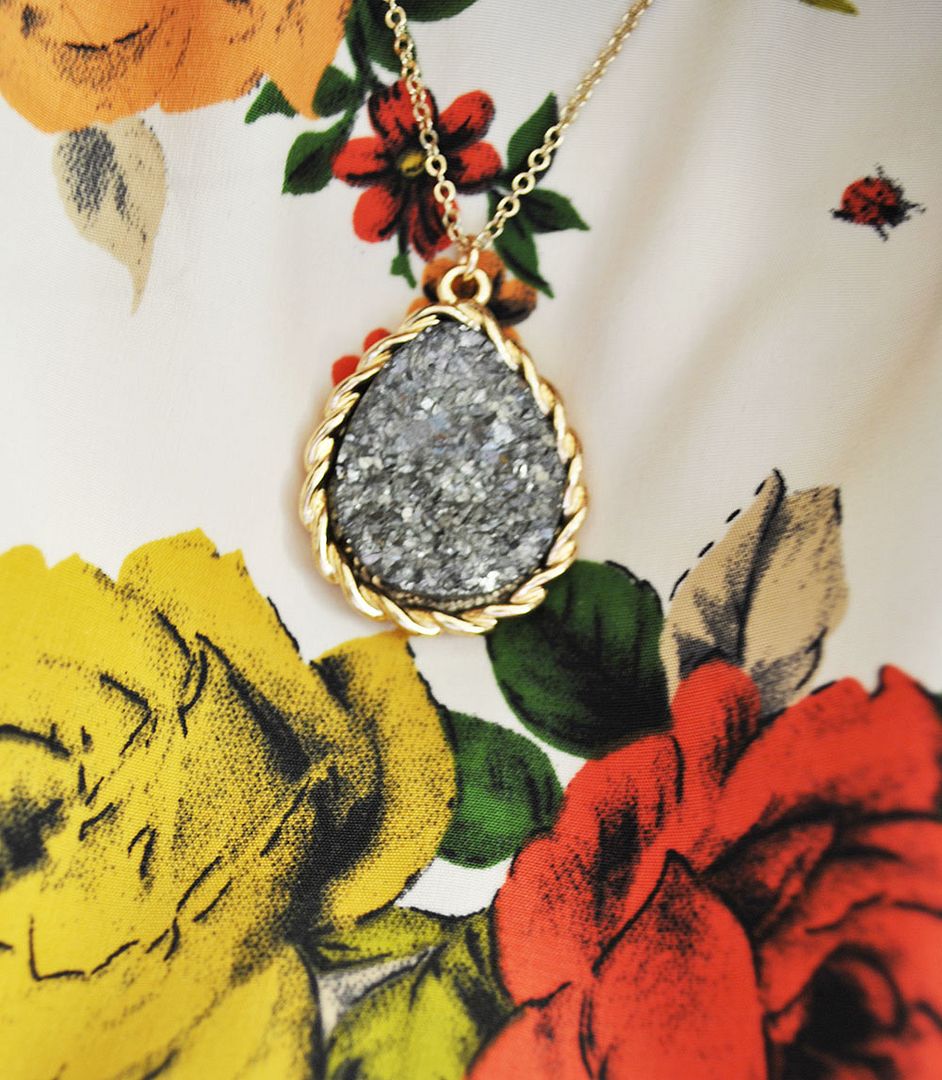 PS: I'm having a little
flash sale in my shop
until midnight tomorrow! Use the coupon code FIFTEEN15 to get 15% off your total order!! Wahoo!!!