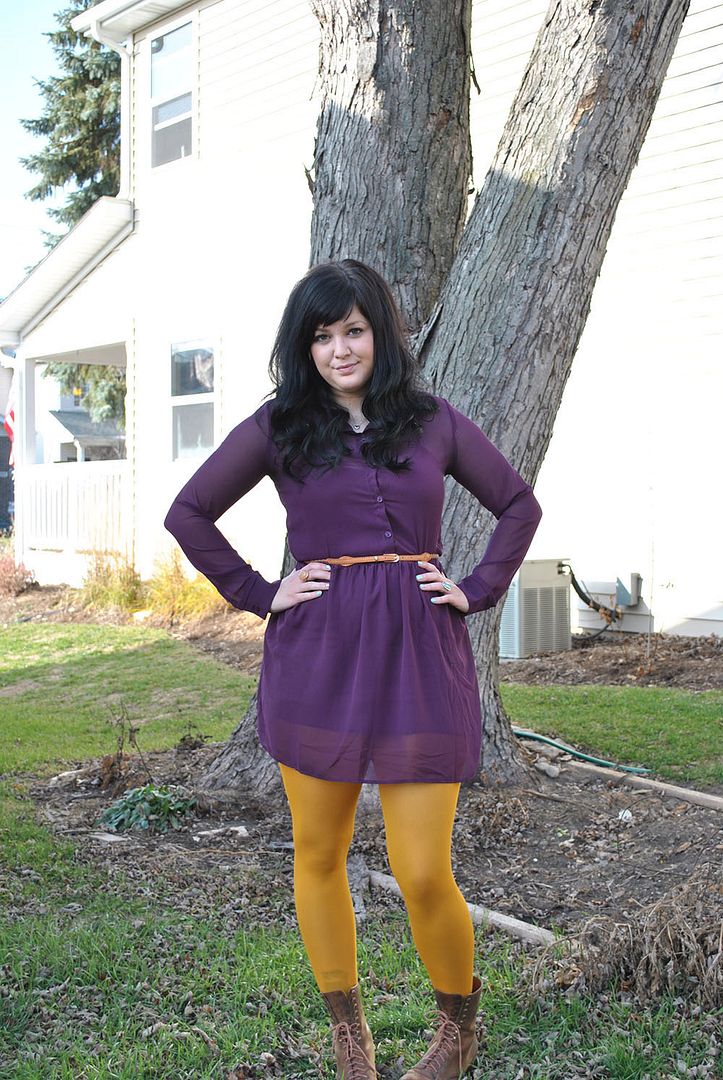 // Dress: c/o LuLu*s // Tights: Charlotte Russe (old) // Belt: Snagged from another dress // Boots: Vintage //
I'm crazy about this dress I got from LuLu*s, it's such a good color and the metal collar tabs are super rad in my book. I can't say I own a single other purple dress, but I think I like it! I had to wear my Simpsons tights with it, my years of art classes kicked in and I couldn't avoid dressing up like a color wheel :) This dress looks good over jeans too, which I have to admit I switched over to after taking these pictures. It's been warm here, but not quite warm enough for a sheer dress and

tights, haha.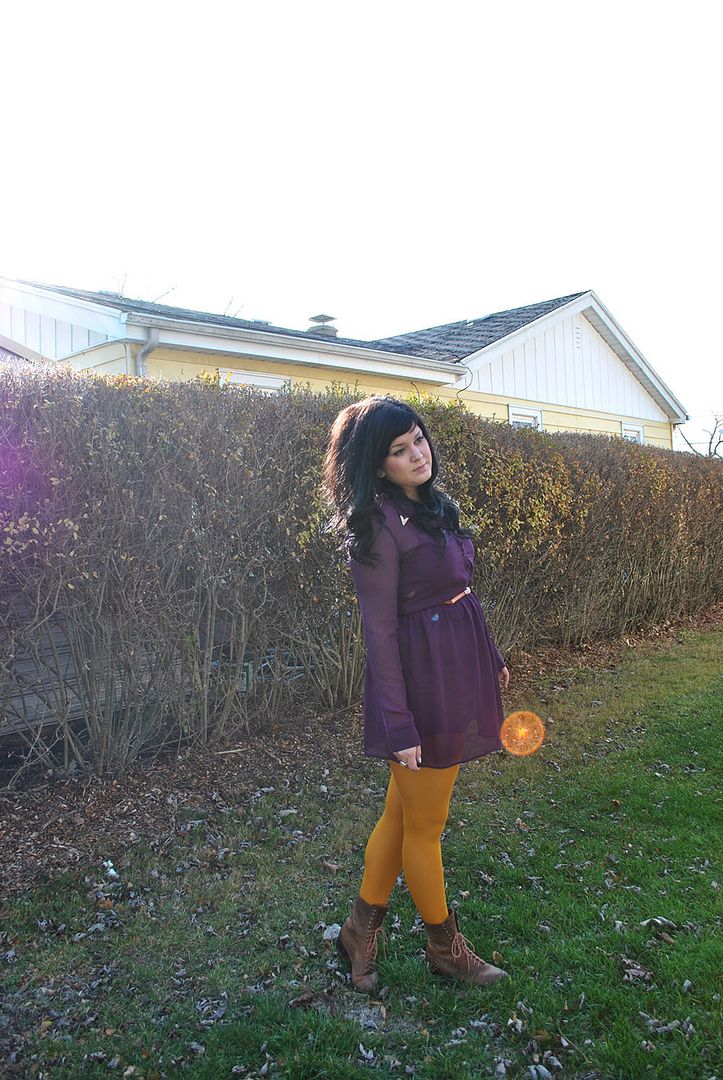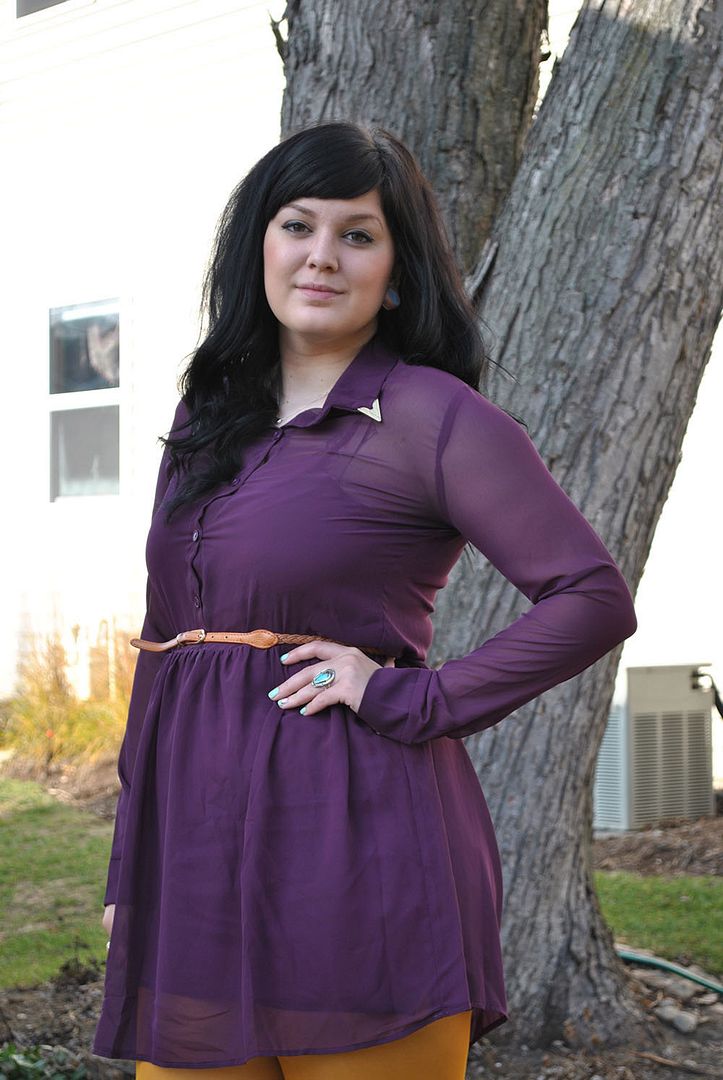 I feel like everyone else I know has kicked full swing into holiday mode, but I'm lagging behind. Maybe it's the weather, maybe it's the fact that I'm not doing much in the way of presents this year (unemployment doesn't bode well for gift-giving), but I barely feel like Christmas is right around the corner. I guess I have to get into the holiday mindset, though, because my sisters and mom and I are doing a big Christmas cookie baking day next week. We're supposed to bring two batches of our own, and then when we're together we'll make a few more dozen to swap! I'm getting excited, I picked out some fancy looking recipes from Pinterest that I can't wait to try! What's your favorite holiday cookie

?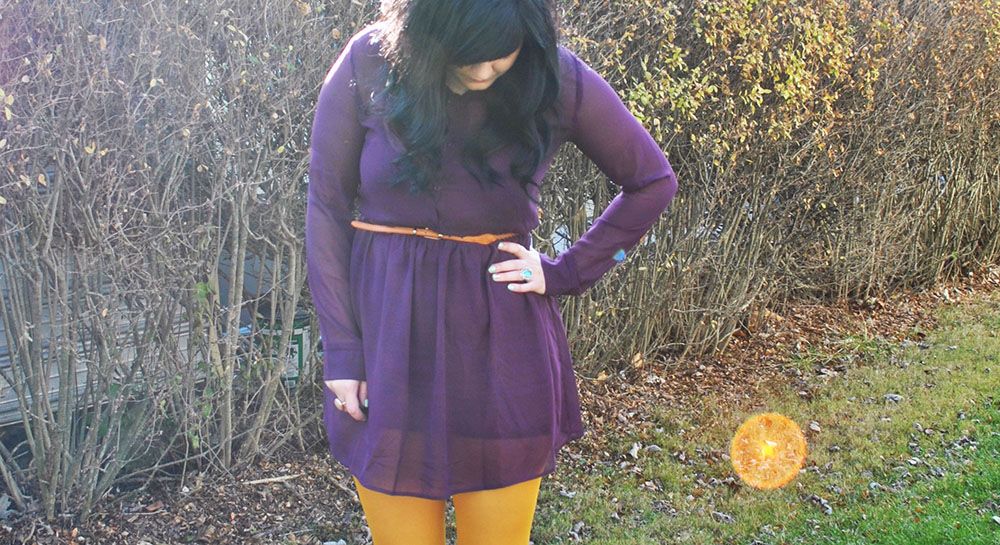 Today I'm spending some time with my sister and nephew, they were out of town for a little while and I need to catch up on baby snuggles :) I hope your day is fabulous! xo