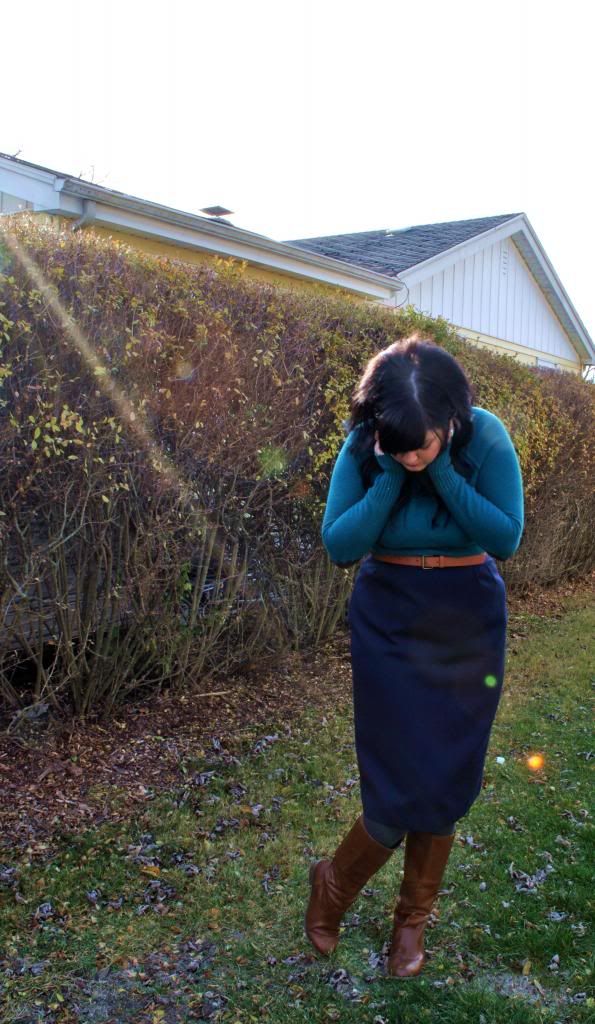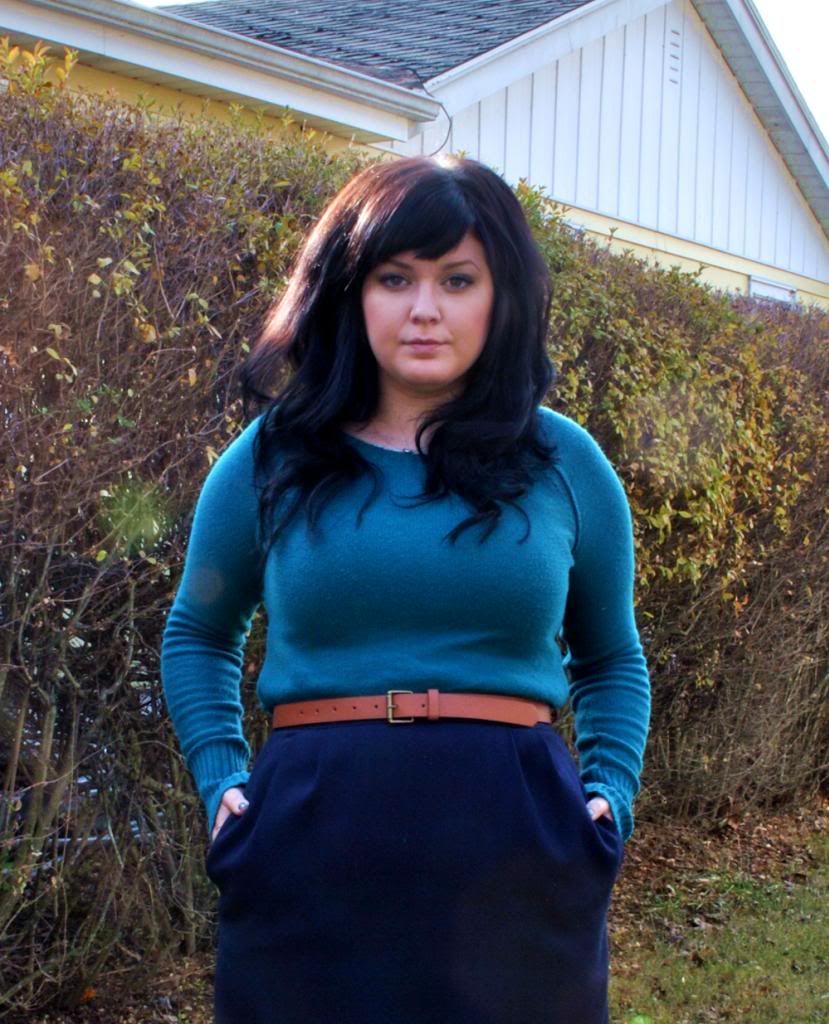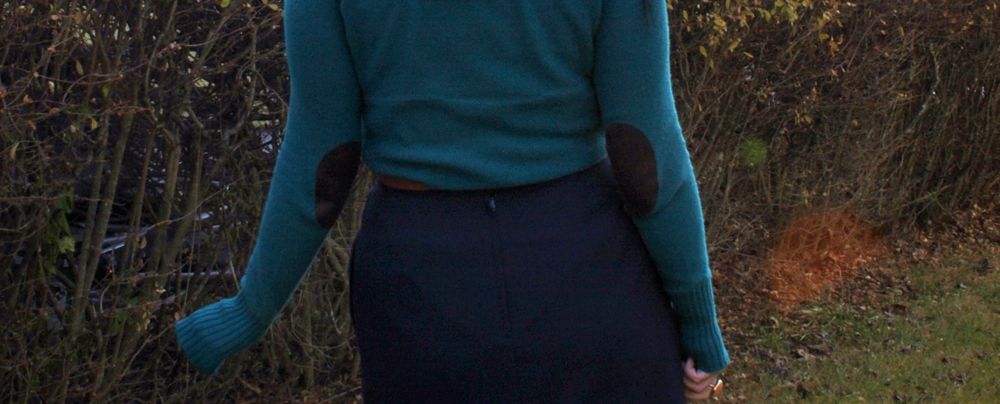 // Sweater: TJ Maxx // Skirt: Thrifted // Belt: Sn

agged from another dress // Tights and Boots: Target //
First off, I need to say thank you to everyone who took part in my sale this past weekend. This season is the best I've had yet, which I said last year, and the year before that too. I'm so unbelievably thankful that you guys are into what I make, and that

,

at a time when I'm between real-life jobs, I can pay my bills with the fruits of my hobby. That blows my mind, and I couldn't be more grateful

! So, thank you again!
So let's talk about this outfit. Last Saturday I went up to Wisconsin to hang out with my nieces. My 16 year old niece was in town from California, and the girls wanted to take care of some holiday shopping. There's nothing like shopping with a 16 year old California-girl to make you feel like your closet needs an update in a major way! Right now, she's all about comfy oversized sweaters, and her predilection for them rubbed off on me. Granted, this sweater is far from oversized, but I can't tell you the last time I wore a sweater (other than cardigans, because I wear those pretty consistently!). I don't know why, I think it's because of a string of poor sweater choices in high school, but I kinda swore them off. But now they're all I can think about, I want a million sweaters of all shapes and colors! Target has a pretty rad selection right now, if you're looking :) So anyway, I got this one from TJ Maxx, a place I need to shop more, and have worn it way too many times because, hello, elbow patches. And the pencil skirt. I really love pencil skirts, but they are not especially flattering on my frame. But I don't totally mind. I still wear them

:)
Chris has the next couple days off, and I'm determined to get our Christmas tree up while he's home! I have no idea where we're going to put it, though, our house is teeny tiny compared to where we were living last winter. We're also rewatching Lost right now, and we've gotten to the point in

season 6 where I just can't keep track of everything that's happening. I think we may need to backtrack a little!
Hope you're having

a nice day :)