Tights and Cardigan: Target
This dress is yet another eBay score that I'm so excited about. I have such weird luck with eBay, I'll go for weeks where I check my saved searches at least every other day and find nothing, absolutely nothing, and then all of a sudden a handful of fantastic things pop up and I have to choose which one to go after. This one was a no-brainer, green and blue plaid with a Peter Pan collar in exactly my size? Yes please! I do start to freak out after wearing it for a while because it's a smidge tight on my neck and I get pretty claustrophobic. But it's cute enough that I suffer through :)
I wore this dress to my Valentine's Day date with Chris. We went to Seasons 52 on Monday (we both had to work on Tuesday). Seasons 52 is a pretty cool restaurant with a menu that changes with the seasons. We indulged on appetizers and dessert (it's more fun that way!), like tandoori chicken skewers, rare ahi tuna, chilled tiger shrimp, and mussels in marinara sauce (we like seafood, ha!). We considered stopping by our favorite sushi restaurant afterwards for a "nightcap" but we were too stuffed.
I had a little surprise waiting for me when I got home...
Chris is the greatest, he knew how much I've been wanting a new camera and he surprised me with the exact one I'd been lusting after! Now I just need to get a
new lens
, and a
cute camera bag
, and make a fun strap.... :)
And, if you're in the market for your very own beginner's DSLR, I'm (most likely) going to be selling my Canon rebel when I get all the specifics sorted out. Email me if you're interested in more info!
I've sold it to a lovely lady :)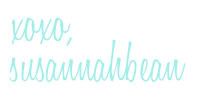 PS: There's still time to enter the Salvaged Strawberry giveaway!
Click here!