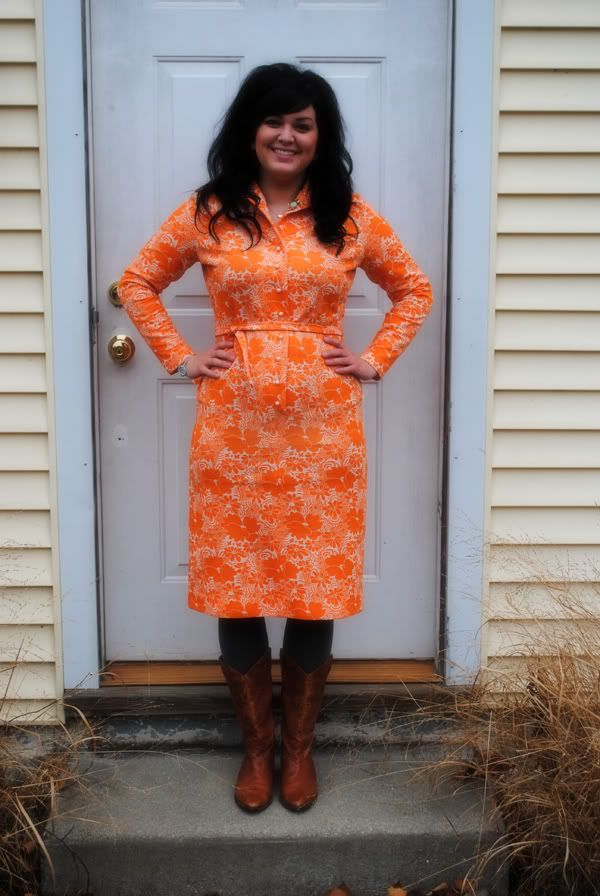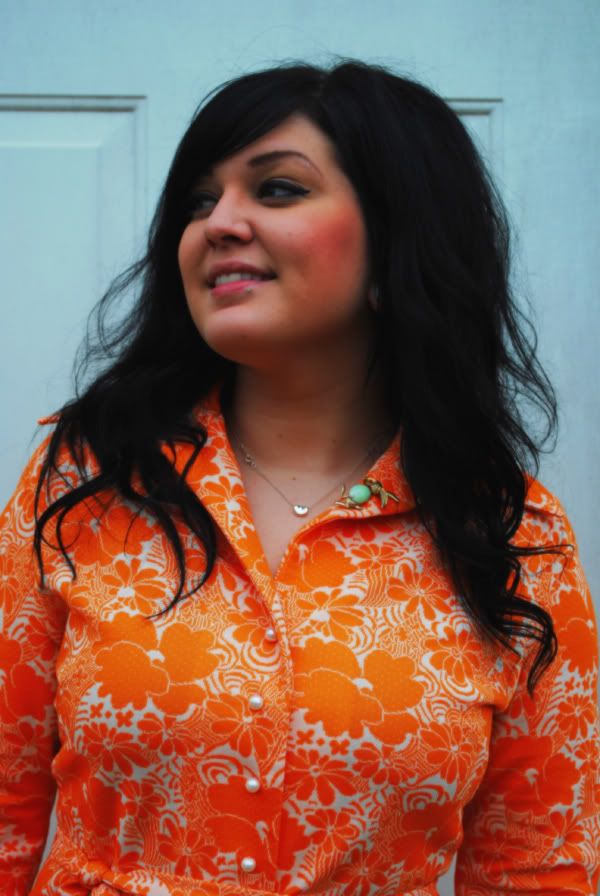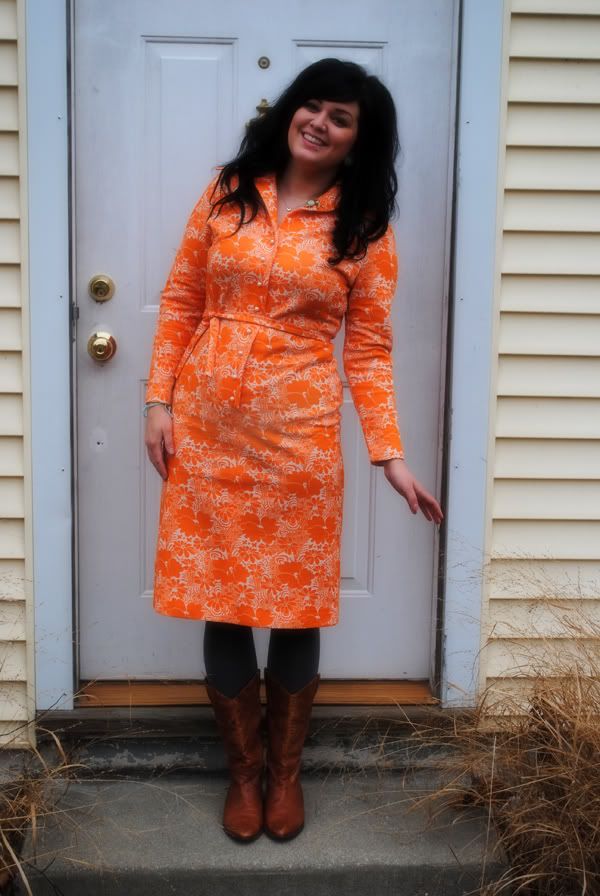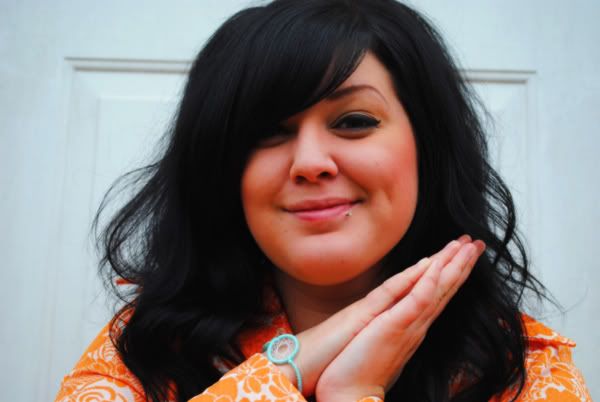 The weather here lately has been so terrible, if it's not snowing it's gray and gloomy. I haven't been in the mood to wear dresses too much lately, to be honest I consider it a win if I can even get proper pants on (before I go into work). I picked up this dress the other day and it was so cheerful that I had to wear it as soon as I could!

The only problem is that the gray skies make for terrible pictures, so I played around in Photoshop to see if I could get them to look any better. I was going for an over-saturated and fuzzy 70s feel. I wish I knew how to use Photoshop better, I have a few little editing tricks I use sometimes, but I would love to know more. I also wish the sun would come out soon, then I wouldn't need Photoshop :)

Do you have any photo-editing tricks up your sleeve?