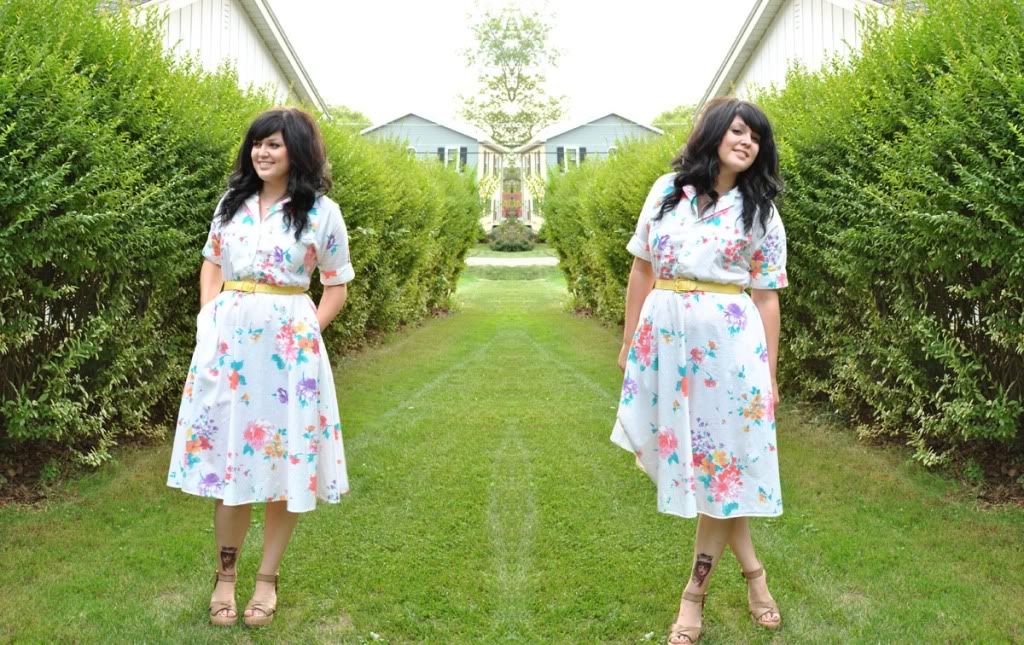 Kaelah and I spent a little bit of time hitting the thrift shops when we were in Indianapolis. We stopped in one called Value Thrift (I think...) and poked around a little. I have been having the WORST luck with finding cute vintage dresses lately, so I didn't have much hope, but this little number jumped out at me. I picked it out and showed it to Kaelah, who loved it off the bat, but I was a little sketchy about it. The store we were at didn't have a fitting room, and I was nervous it wasn't going to fit. I have trouble with sleeves sometimes, my upper arms are a little bulky and unstretchy fabric can be troublesome. But the dress was only a couple dollars so I bought it anyway and figured I could sell it if it didn't fit. I came home from our trip and washed it with everything else in my suitcase, and promptly forgot about it. I saw it again today and tried it on, and good lord is it ever perfect! The perfect length, the perfect sleeves, pockets, the best floral pattern... I'm definitely swooning over this one!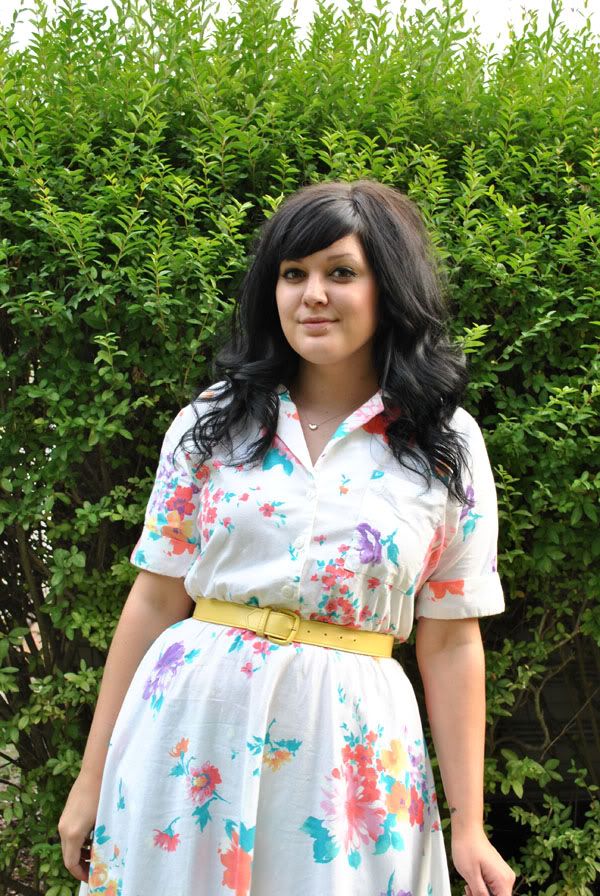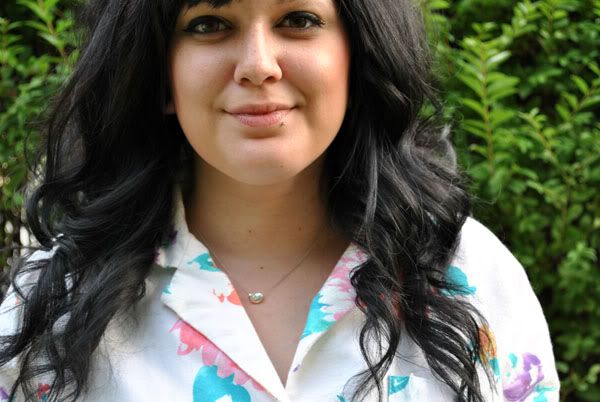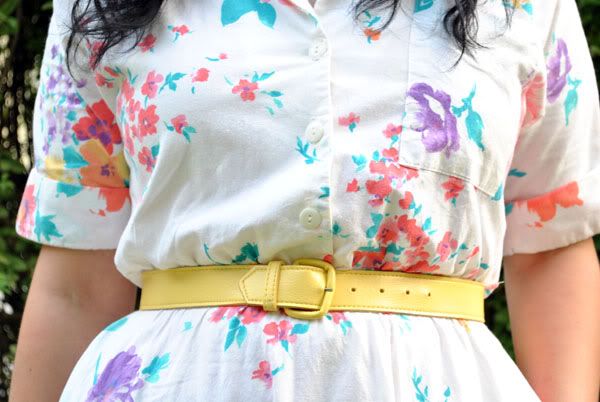 // Dress and Belt: Thrifted // Shoes: Gypsies c/o Blowfish
//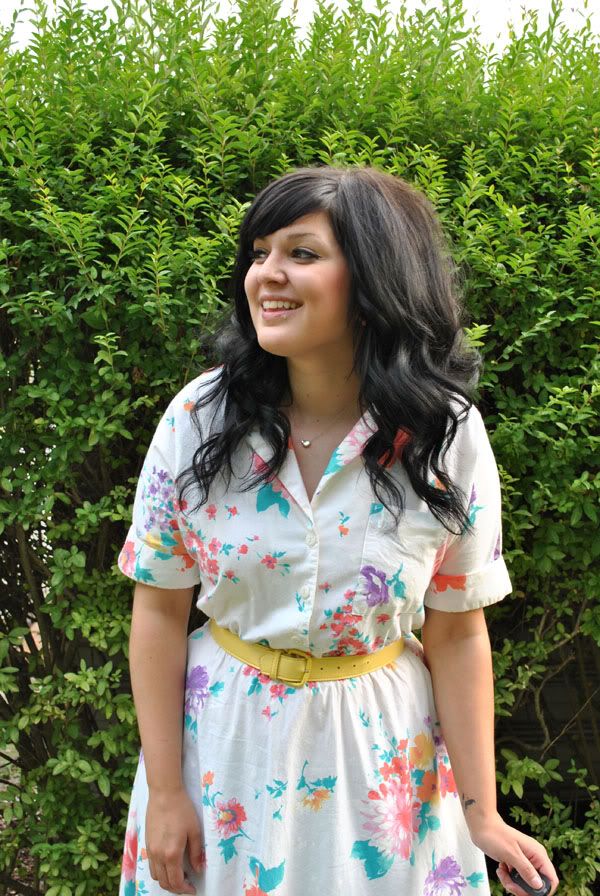 Chris and I had a late dinner together at our favorite restaurant Smashburger, and then picked up The Hunger Games (and of course I got the special bonus pack with a mockingjay pendant!!). I haven't been this excited about buying a DVD, like, ever. We watched it while I crocheted a little before bed, and it was just as awesome as it was in the theater. I seriously love the movie, and it's making me want to read all the books again. Maybe after Renegade I'll finally find some time :)

Hope you're having a wonderful day!