Dress and belt: thrifted
Boots: Target
Scarf: Gap
I thrifted this dress a few months ago, it was brand new with tags, and it's quickly become one of my favorites. It fits perfectly, and the denim is just sturdy enough to feel well made but not uncomfortable. I've worn it a dozen times or so since I bought it, but I've never taken the time to photograph it. This is one of those dresses that I can style completely differently every time I wear it which makes it soooo worth the $7 I paid for it! Of course this is the most boring way I've styled it yet, but I think it's cute anyway :)
Chris and I knocked out a big chunk of our Christmas shopping today. Of course we left it to the last minute, and we're not even totally done, but I think we did well! How has your shopping gone?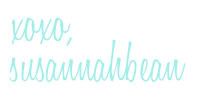 PS: The Big Bow Scarf giveaway is closed, congratulations to commenter #34, Sarah! You still have time to enter the
Featured Sponsor giveaway for a chance to win prints from CAPow!
It ends tonight, so get on it :)